John Porter Can't Help Falling (In Love) at GM Fringe
Please note this is an 18+ event
Former XS Manchester Comedian Of The Year Runner Up (2016)
"Outstanding…received a standing ovation" (Back Street Heroes)
"Dark wit, done with charm" (Laughter Factory)
"Sweet; darkly menacing" (The Ha Ha Club)
'Write what you know!' they say. Well, when you're disabled and unlucky in love, the thing you know the best is falling. In and out of cars, off chairs, and in and out of love.
John's made a career (so far) out of talking about one of them (his propensity for injuring himself, and all the hilarity that comes with it), but now he'll take on the other subject, finally, fully. That's love – and just how badly he fails at finding it.
Join John on an epic journey, from Chorley to Cheadle, Blackley to Bulgaria, and Saltburn to Salford, as he talks through just about everything. What the hell were 'The Myspace Years'? Why does he hate the Courteeners (and how did it backfire)? And just why he can't help falling…in love?
Come find out.
Twitter: @jportercomedy
You May Also Be Interested In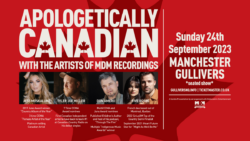 w/ Jess Moskaluke, Tyler Joe Miller, Don Amero, Five Roses
Buy tickets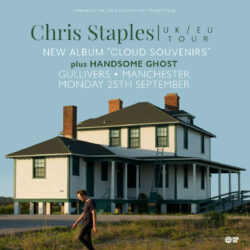 w/ Handsome Ghost
Buy tickets