JOSIENNE CLARKE & BEN WALKER
Please note this is an 18+ event
With the release of Overnight, Josienne Clarke and Ben Walker have brought us an album of wonder and depth. The classic quality of these songs, the meticulous beauty of the arrangements, the blanket-warm production and perfect pairing of exquisite vocals and virtuosic guitar is the culmination of everything these idiosyncratically talented musicians have been working towards since they first met.
For Rough Trade founder Geoff Travis, Josienne and Ben's 2014 album Nothing Can Bring Back The Hour quickly became his favourite record of the year. Bringing them to the label was a way of ensuring their unique music could continue to bloom and also reach a much wider set of ears. Overnight will be the duo's first album to be released in the US, with a tour to follow. In an interview with the Guardian, Geoff described Josienne and Ben as 'a sublime and important act'.
Despite being entirely self-financed, self-produced, self-arranged and released on the Folk Room label they co-run, Nothing Can Bring Back The Hour brought Josienne Clarke and Ben Walker an extraordinary and unexpected amount of attention. They won Best Duo at the 2015 BBC Folk Awards – a major achievement at any stage of an artist's career. And their ovation-stirring rendition of the traditional ballad The Banks of The Sweet Primroses at the televised awards ceremony prompted 6 Music DJ Cerys Matthews to invite them to appear in Timberlake Wertenbaker's Our Country's Good at the National Theatre. Josienne and Ben were incredibly honoured (and not a little daunted) to perform two original compositions in the production. The Financial Times review of the play said 'Josienne Clarke sings like a haunted angel'.
While much of their music is characterised by lush chamber ensemble orchestrations, what truly sets them apart is the combination of Josienne's divinely nuanced, emotionally affecting voice and Ben's intricately expressive, adroit guitar technique. They cite Sandy Denny, June Tabor, Nic Jones and Pierre Bensusan as respective influences but theirs is a captivating sound that's all their own.
You May Also Be Interested In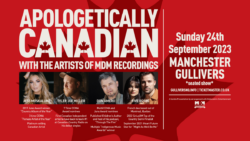 w/ Jess Moskaluke, Tyler Joe Miller, Don Amero, Five Roses
Buy tickets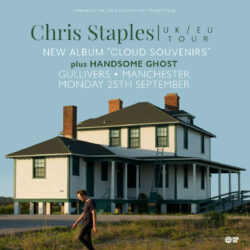 w/ Handsome Ghost
Buy tickets