Lady Nade
w/ Simeon Hammond Dallas
Please note this is an 18+ event
Lady Nade is soaring into 2022 with her Official Americana and Folk Charting third album 'Willing' which features AMAUK nominated Best Song 'Ain't One Thing'.
New Year, New Tour…. Lady Nade's 2021 album 'Willing'  continues to be a huge success reaching the hearts of so many, gaining airplay on BBC Radio 2 Mark Radcliffe Folk Show, BBC Radio 6 Cerys Matthews, Ralph McLean, Northern Ireland & BBC Radio Ulster , BBC Radio Scotland, BBC Wiltshire and Bristol as well as several online publications including; Folk Radio, Americana UK, Black Ballad UK, Maverick, RNR The Guardian and Holler.
This Bristolian folk Americana songwriter fills your heart with words and melodies that nourish the mind, body and soul. Share a room with her, and she'll give you her story. All of it. The joys and sorrows. You will love her for it, and she will love you back. She started writing poems and songs as a form of healing from grief, learning  that loss and grief isn't something one can recover from alone and with her music and recipes she creates a communal experience that everyone can enter into on their own terms, performing in venues across her native city of Bristol, her work developed into a calling to connect with her fans on a deeper level and help lead them through life's complicated tapestry with the healing power of music. She pours creativity into every song, often lavishing them with a recipe to match
Despite the global pandemic the past 18 months have been full of high-notes including; a chart topping album release, extensive live touring, ( Inc opening 30  shows for BBC award winning Folk Duo Spiers and Boden) performing at many online festivals in the UK and USA, Thriving Roots, ILMC, Folk On Foot and Folk Alliance. As well as being selected to be one of the 12 artists to represent England at Global Music Match and hailed "A Global Match success story".
Her performances are like a reunion. Share a room with her, and she'll give you her story. All of it. The joys and sorrows. You will love her for it, and she will love you back.
With support from Simeon Hammond Dallas
Simeon Hammond Dallas is a singer-songwriter from London's Camden Town. An overactive mind and a desire to live a life like a travel montage from a rom-com provide the inspiration for her music; a bluesy country-soul amalgamation. An enemy of dichotomy, her music is soft and vulnerable while packing a punch at the same time.
January 2019 saw the release of her debut self released single, Wild Woman. A country-rock feminist anthem and predecessor of the debut EP Manic Pixie Dreams, which crosses genres from folk, country, blues, and soul. tied together with a strong acoustic guitar and a powerhouse of a voice.
In 2020 Simeon was listed among the ten top black female country artists to look out for in several publications. The year also saw the release of two singles, Eat and August, ahead of her second EP, Make It Romantic, scheduled for release in 2022.
You May Also Be Interested In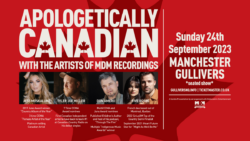 w/ Jess Moskaluke, Tyler Joe Miller, Don Amero, Five Roses
Buy tickets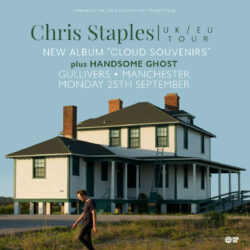 w/ Handsome Ghost
Buy tickets