DHP Family presents Lennie Gallant + Catherine MacLellan (Double Bill)
Please note this is an 18+ event
Lennie Gallant
Recognized by his peers as one of Canada's best performing songwriters, Lennie Gallant has released thirteen albums (10 in English and 3 in French) of original songs which have won him a host of awards and nominations from the JUNOs, Les Prix Eloizes, and The East Coast Music Awards, including 2017 ECMA Entertainer of the Year. His double CD of the 22 songs from his multimedia hit production, Searching For Abegweit, which ran for 173 shows, also won him an ECMA. He was named Canadian Folk Artist of The Year for 2016 and his song Peter's Dream was voted one of the Top Ten East Coast Songs of All Time and was inducted into the Canadian Songwriters Hall of Fame.
A recipient of the Order of Canada, Lennie is an international touring artist, who has performed all over the continent, in Europe, for the troops in Afghanistan, and at the XXI Winter Olympics. He has toured with Symphony Nova Scotia, Symphony New Brunswick, and with Symphony PEI. His songs have been covered by numerous artists including Jimmy Buffett, The Rankins, and Measha Brueggergosman and have appeared in feature films and TV shows. One of his albums, When We Get There, even went up to the international space station with Canadian Astronaut Julie Payette (now the Governor General of Canada) for the crew to enjoy and orbited the planet 248 times. How about that for high rotation!
Lennie Gallant has been involved in numerous charity events, and he recently received the PEI Red Cross Humanitarian of the Year Award for his work and support of many worthwhile causes.
Catherine MacLellan
After releasing her debut album in 2004, Catherine MacLellan earned immediate critical acclaim, winning awards and being labeled "Critics Favourite New Discovery" by Penguin Eggs magazine in 2008.
Since then she has toured internationally and her music has been a perennial fixture at the top of Canada's Roots Music Charts, winning acclaim from international media including the Austin Chronicle, The Boston Globe, BBC Radio, Maverick Magazine and Q Magazine.
Her latest release, The Raven's Sun, takes the listener further along Catherine's journey in song, delving deeper into the territories of life, death and transformation. Produced by her long-time musical partner, Chris Gauthier, The Raven's Sun shines light on their musical chemistry and catches them both at their best.
Recorded in the woods outside of Woodstock, NY by Grammy Award winning Danny Blume, it features stellar guest performances by Nashville fiddler Any Leftwich. This album is another reminder that Catherine's songwriting is unparalleled among performers of her generation.
You May Also Be Interested In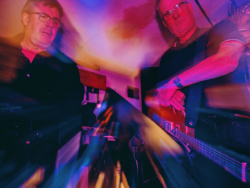 w/ Dark Fidelity Hi Fi + Mindcrime Cafe
Buy tickets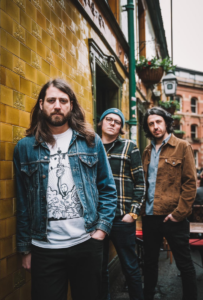 w/ The Be Positives + Springfield Elementary
Buy tickets