The Lonely Destiny of John Travolto
Please note this is an 18+ event
The Lonely Destiny of John Travolto
Original title: John Travolto… da un insolito destino
Italy 1979
Director: Neri Parenti
Cast: Giuseppe Speza, Angelo Infanti, Gloria Piedimonte, Ilona Staller.
In 1979, just sixteen months after the December 1977 theatrical release of Saturday Night Fever, this Italian disco comedy was released into Italian cinemas.
It stars Giuseppe Spezia (who had no previous acting experience but happened to look uncannily like John Travolta) as Gianni and Hungarian-born Italian porn star Ilona Staller (aka Cicciolina, best remembered, perhaps, for proposing to sleep with Iraq's Saddam Hussein in exchange for his agreeing to end Iraq's ongoing war in the Middle East) as the love interest DJ.
A group of disco crazy twentysomethings who frequently gather at a discotheque called John's Fever, realise their geeky single friend could – with a few adaptions and a copy if the iconic white suit – pass for the real Mr Travolta who, according to a rumour, is due to visit the area soon. The makeover turns Gianni into a dance-floor phenomena, and gets him the sexy DJ. But fate intervenes, and the charade is busted.
Will Gianni keep the girl? Will he keep on dancing? Will there be murder on the dance floor?
The film's soundtrack by composer Paolo Vasile tries to capture the feel of Saturday Night Fever, offering up its own non-stop parade of disco tunes, many of them clearly written as parodies of popular Bee Gees disco songs (especially "Stayin' Alive").
With hilarious (dubbed) dialogue, 70' fashions, ridiculous dance routines, and stereotypical characters, this boogie night is a riot not to be missed.
Supported by a programme of disco dancing trailers to get you all in the mood.
Free entry.
You May Also Be Interested In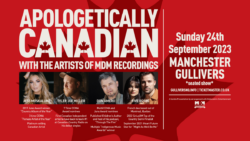 w/ Jess Moskaluke, Tyler Joe Miller, Don Amero, Five Roses
Buy tickets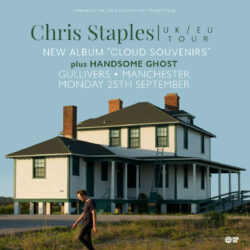 w/ Handsome Ghost
Buy tickets