Lydia Hirst & Jonny Pelham – Edinburgh Fringe Previews
Lydia Hirst
In the week prior to the demolition of the infamous Calais Jungle, Lydia Hirst was taken from the camps main checkpoint by CRS Officers and detained in an excrement smeared police cell under the charge of carrying a war weapon into a conflict zone. 24 hours later she was released (the charges dropped) but she must leave France. It was one of the worst hangovers of her life.
Hirst guides you through the people she met and the misadventures she had in the months prior to her arrest; from living in anarchist squats and working in the black-market restaurants of the camp, to witnessing the armed raids and tear gas attacks of the CRS and of course, how she came to have that 'war weapon.' But most importantly 'I'll Be Your Dog' explores the humanity, dark humour and friendships forged deep in the heart of 'the Jungle'.
Lydia Hirst is a stand up, writer & performer. Her work is raw, political & punk. It's motivated by a deep-rooted love for humanity and high-minded idealism- subverted through a brain wired on pop culture, bad art and public displays of exhibitionism.
Hirst uses the late-night Edinburgh show format to fuse a dark witted misadventure story with sublimely ridiculous cabaret. Inspired by the people she met but aimed at a British audience 'I'll Be Your Dog' doesn't demand you change your politics only question; who controls the narrative?
Jonny Pelham: Off Limits
Jonny has something to say that's usually off-limits for dating, family gatherings, hanging out with mates and most social situations really…
So what better place to talk about it than in a comedy show with a bunch of strangers?
Off Limits is a personal, provocative and hilarious hour that should not be missed this festival
**** The Sunday Times
**** The Mirror
**** The Skinny
"The Laughs are explosive" **** (Chortle)
His Storytelling has them all entranced for an hour **** (The Scotsman)
As seen on Russell Howards Stand-up Central and Live From the BBC.
You May Also Be Interested In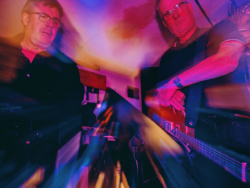 w/ Dark Fidelity Hi Fi + Mindcrime Cafe
Buy tickets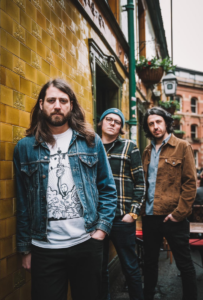 w/ The Be Positives + Springfield Elementary
Buy tickets