MANTANGO FILM SCREENING
Please note this is an 18+ event
Matango
(aka Attack of the Mushroom People)
Japan 1963
Director: Ishiro Honda
Cast: Akira Kubo, Kumi Mizuno, Hiroshi Koizumi, Senzo Koyama
Stranded on a mysterious island following a terrible storm, the crew of a yacht are terrorised by grotesque looking "mushroom people" in a battle for survival. Tempted to eat wild mushrooms – their only source of food – which grows in abundance, the riddle of the origin of their aggressors becomes frighteningly apparent. But will this knowledge come too late? One nibble of the intoxicating fungus and the transformation begins.
As trust fades, the survivors turn on each other. Will anyone escape death by starvation, bullet… or mushroom?
As if Lord of the Flies was set in the Bermuda Triangle with aded body-horror, this bizarre and surreal film was almost banned in Japan because some of the makeup resembled the facial disfigurements characteristic of those who survived the atomic bombings of Hiroshima and Nagasaki. It's a dark and at times unsettling fantasy, elevated by excellent sets and stylish cinematography.
Directed with real flair by Honda (more famous for his Godzilla films), it failed at the box office but this genuine cult classic is ripe for re-evaluation.
Shown here in a fully uncut, widescreen Japanese language version with English subtitles.
The feature will be supported by crazy monster trailers and a psychedelic short from 1971.
Free!
You May Also Be Interested In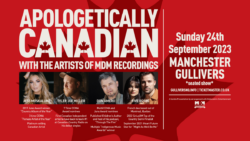 w/ Jess Moskaluke, Tyler Joe Miller, Don Amero, Five Roses
Buy tickets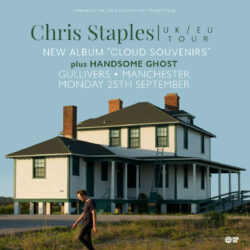 w/ Handsome Ghost
Buy tickets