Marty Wilson-Piper
Please note this is an 18+ event
Marty Willson-Piper is best known for his tenure as a lead guitarist, singer/songwriter and occasional bass player with disparate acts – the church ("Under The Milky Way"), All About Eve and The Saints, covering Psychedelia, Goth and Punk. As a songwriter he has written songs for and with Charlie Sexton – Bob Dylan's guitarist, Aimee Mann, Jules Shear, Linda Perry and Grace Slick. He's currently working with legendary Swedish Progressive Rock band Anekdoten, touring with them all over Europe, Japan and even Armenia. Brought up close to Liverpool, his influences have made him a prolific writer, covering even more genres with a slew of solo albums as lead singer and as guitarist and singer/lyricist with other eclectic projects, including four albums with Cornish duo Noctorum.
Marty also teaches songwriting and guitar through his website and has performed all over the world with his own band, featuring interchangeable line ups. This latest fascinating incarnation features his wife Olivia Willson-Piper on violin and backing vocals.
He performs an eclectic collection of songs from all aspects of his long history that invites all music lovers to experience Marty as a singer, a songwriter, a guitar player and a storyteller.
You May Also Be Interested In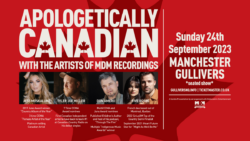 w/ Jess Moskaluke, Tyler Joe Miller, Don Amero, Five Roses
Buy tickets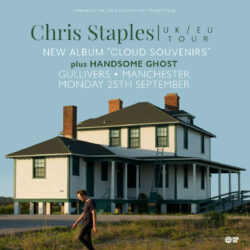 w/ Handsome Ghost
Buy tickets