Sour Grapes Records present Meatbodies
w/ Waxhead + Gas Kunst
Please note this is an 18+ event
Californian psych-rock and rollers Meatbodies take over Gullivers on July 19th!
'While touring with Cronin, Ubovich formed his own band, Chad and the Meatbodies. Featuring his friend and former Thief bandmate Cory Hanson, the band also featured drummer Erik Jimenezand Riley Youngdahl.
In 2013, Chad and the Meatbodies supported Ty Segall and Charles Moothart's hard rock band Fuzz. Segall subsequently encouraged Ubovich to record his music and offered to release it on his label, God? Records. The resultant self-titled cassette,Chad and the Meatbodies, sold out its initial run.
In September 2021 they surprised everyone with a new LP '333'
While 333 charts Ubovich's journey from drug-induced darkness to clear-eyed sobriety, it also reflects how the world he re-entered was still pretty messed up—if not more so. That psychic tug-of-war plays out on the opening "Reach for the Sunn" whose distorted slow-motion creep leads to a chorus both celebratory and dispiriting: "Reach for the stars/reach for the sun/reach for the trigger/reach for the gun." In writing these songs, Ubovich realized that he wasn't so much singing about his own path, but something much greater than himself. 'These lyrics are dark, but I think these are things that people everywhere are feeling and going through" he says. "Here in America, we're watching the fall of U.S. capitalism, and 333 is a cartoonish representation of that decline."
You May Also Be Interested In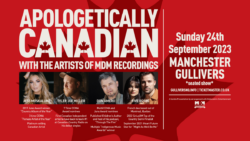 w/ Jess Moskaluke, Tyler Joe Miller, Don Amero, Five Roses
Buy tickets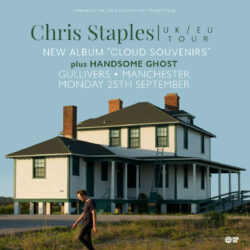 w/ Handsome Ghost
Buy tickets