Hey! Manchester presents Nuria Graham + Francis Lung [Cancelled]
Please note this is an 18+ event
We're excited to be presenting a co-headline show featuring Núria Graham and Francis Lung!
We see a rocky beach. On the boulders there are a few seagulls. They seem calm. We see Núria Graham turn away. Look back. Change the shoot to a small fishing boat that moves away from the port. There are people of different ages drinking at the bar and they don't seem too sad or too happy. It is quite windy and the landscapes seem frozen at another time. The video for the song Connemara contains some of the keys to Marjorie (Primavera Labels, 2020): characters that appear and disappear, nostalgia for things we do not live, bars, always belong to the sites that we left and set the accounts with oneself imagining the stories of people who seemed to be passing by.
Núria Graham's fourth album starts by saying goodbye to his native Ireland to enter a kind of family tree where real and invented characters are confused. Thus we find his grandmother Marjorie whom he never met, a dealer named Shirley or the sad drinker Hazel, three women who continue to swell the list of memorable characters that have been appearing in their songs, but also appear other voices for which Núria Graham acts almost like a medium: his uncle Niall Graham, who never published a record, author of the song No returning, or his friends Power Burkas to whom he responds in Toilet Chronicles.
Special guest is Francis Lung. Manchester's own Francis Lung, the nom de plume of former Wu Lyf member Tom McClung, releases his new single I Wanna Live In My Dreams. his debut release for Memphis Industries, where he joins the likes of the Go! Team, Poliça, Field Music, it comes with a gorgeously intricate self-produced video.
You May Also Be Interested In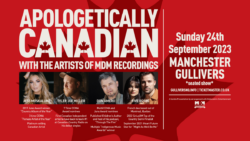 w/ Jess Moskaluke, Tyler Joe Miller, Don Amero, Five Roses
Buy tickets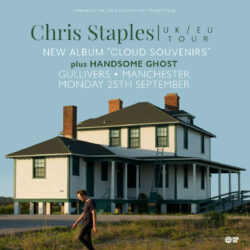 w/ Handsome Ghost
Buy tickets