Ol' Times Live!
Please note this is an 18+ Event
Join Irish Rock sensations Ol' Times on Old School Rock n Roll tour of the UK at Gullivers in Manchester on May 3rd. Hailing from Galway City, Ireland, this multinational band draws inspiration from legendary acts like Led Zeppelin, The Doors, and The Rolling Stones to create a sound that's fresh and exciting.
Comprised of Gabriele, Manuel, Kai, Colm, and Finn, Ol' Times has been developing their unique sound and energetic live performances since their chance meeting in 2019. With a sold-out show at the Roisin Dubh in Galway and an acclaimed performance at Whelan's in Dublin, Ol' Times is continuing to make waves across Europe.
After supporting Alabama 3, Lead-singer Larry Love said ,"OL TIMES will blow you off the stage. Please avoid the blistering blues and low hung harmonies and '73 swagger of Ol Times at all costs. Ol Times turned Larry Love into a new man."
Don't miss your chance to experience Ol' Times' heart-racing and intensely grooving sounds live at Gullivers. Get your tickets now for £6 in advance and be a part of the of their Old School Rock n Roll tour of the UK. It's a night of unforgettable classic rock music that you won't want to miss.
You May Also Be Interested In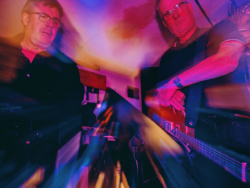 w/ Dark Fidelity Hi Fi + Mindcrime Cafe
Buy tickets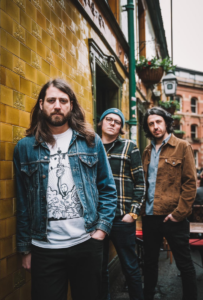 w/ The Be Positives + Springfield Elementary
Buy tickets