pen:chant feat laurie bolger & bethlehem casuals!
Please note this is an 18+ event
Pen (pɛn) n. (tr) to write or compose. Chant (tʃɑːnt) vb. to sing or recite. Pen·chant (pĕn′chənt) n. A definite liking; a strong inclination.
Toiling down the art mines we dig up amazing local, national and international artists from the seams of spoken word, live music, comedy, cabaret and performance. Then we present them to you, confident you'll love them as much as we do.
'Always excellent' – The Skinny
This month, it's our annual office Christmas party so dust off your dancing shoes, don your glad rags and form a disorderly queue at the photocopier, while we entertain you with this lot!
**London Poet Laureate Laurie Bolger!**
Host of BANG Said the Gun, London's leading stand-up poetry night and multi-award winning poetry radio show Round @ Laurie's. She has written and facilitated for BBC 1Xtra's Words First, Tate Modern, Queen Elizabeth Olympic Park and Royal Albert Hall.
'If I could jump into her poems I would. I imagine it'd be lovely and warm in there.' – Hollie McNish
**7-piece Mancunian groove folk band Bethlehem Casuals!**
Recently seen supporting Hypnotic Brass Ensemble at Gorilla this beast of a band met at RNCM and have been receiving wild acclaim for their raucous and energetic live sets, drawing influences from funk, latin, klezmer, rock and gypsy into their own unique blend of groove folk.
For this special extended hour-long set we'll be clearing some space for all you throwers of shapes and cutters of rugs!
Party games! Secret Santa! And limited open mic spots available, to any type of performer, contact info@penchant.org.uk for a slot.
You May Also Be Interested In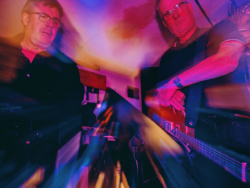 w/ Dark Fidelity Hi Fi + Mindcrime Cafe
Buy tickets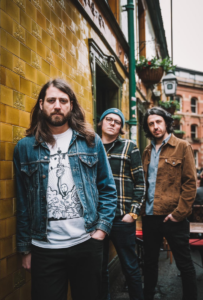 w/ The Be Positives + Springfield Elementary
Buy tickets