PETER BARLOW'S CIGARETTE – POETRY OPEN MIC
Please note this is an 18+ event
Peter Barlow's Cigarette open mic special, second edition
~
Wednesday 14th March, Gulliver's, 7pm start
£2 entry (ONO unwaged/etc)
~
We held a one off Peter Barlow's Cigarette open mic event last year, and it was a blast, so we're making it a two off, for now.
We're once again opening the floor to friends old and new. Bring us your new poems, your old favourites, your wild forays against the darkness, your gentlest serenades, or whatever else you please to bless us with. If anyone feels like bringing a poem for the late Mark E Smith, that's very welcome, though by no means a condition of entry.
This is also a fundraiser for us. All our regular events are free, and we intend to keep it that way. We also aim to pay our poets a little, and to be able to contribute to travel costs for those from further afield, but our personal pockets are only so deep. 100% of all money raised will go towards more poetry events.
Anyone is very welcome to read. You can turn up on the day with poems, or write on the wall or send us a message to let us know you'd like to read, so we can keep everyone up to date about the lineup.
You May Also Be Interested In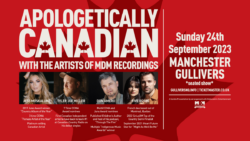 w/ Jess Moskaluke, Tyler Joe Miller, Don Amero, Five Roses
Buy tickets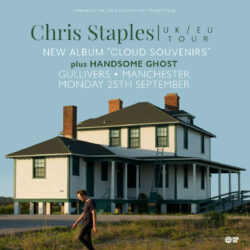 w/ Handsome Ghost
Buy tickets