PROFESSIONAL BREAKUP ARTIST
Please note this is an 18+ event
Share one woman's journey through the highs, lows and downright hilarity of the eternal scramble to seek, find, and inevitably lose, the woman of your dreams. Be taken by the hand and gently guided through the ridiculous scenarios that the search for love and Ms Right (or just a good hard …) can entail.
Butch, femme, top, bottom, vanilla or spice, you'll find so much to love in this unmissable, 60 minute spoken word journey down the tunnel of love. This tasting menu invites you to dig your ladle deep into libidinous lasagne layers, uncovering tales of saucy sexual misadventure. Plates of performance poetry are sprinkled with well-observed one liners. High quality fillings are provided, in the form of video tips from friends, which will cause your soufflé to rise exponentially, surpassing all your expectations. Who knows, you may be lucky enough to catch the eye of the woman of your dreams, across the sushi belt of suggestive rhyme.
Annabelszki presents an authentic narrative, exploring the contemporary minefield of lesbian love, lust, dating and break ups. An energetic and comedic poetic voyage. Annabelski is a Brighton-based performance artist who delivers a fusion of stand up, audience interaction and spoken word.
Doors 7:30pm Show 8-9pm 18+
More information at: https://www.facebook.com/annabelszki/
You May Also Be Interested In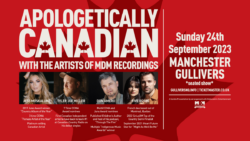 w/ Jess Moskaluke, Tyler Joe Miller, Don Amero, Five Roses
Buy tickets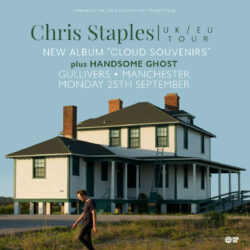 w/ Handsome Ghost
Buy tickets