Hey! Manchester presents Rachael Dadd
Please note this is an 18+ event
Living half her time as a travelling musician in Japan, witnessing how other people create things, connecting with other cultures and landscapes; all this is a furnace for Rachael Dadd's innovative songwriting. With a string of releases in the UK, EU and Japan including her highly acclaimed previous album We Resonate, contemporary folk multi-instrumentalist Rachael is making her sixth album. It's her first full band studio album and sees her collaborating with Jim Barr of Portishead, Marcus Hamblett (James Holden/ Laura Marling/ Bears Den), Emma Gatrill (Matthew and the Atlas, Sons of Noel and Adrian) and drummer Rob Pemberton (Low Chimes, Emily Barker).
Rachael's live show takes on multiple forms. In 2016 to 2017 her solo 'Piano and Projection' show received an Emerging Excellence Award and toured venues and festivals in the UK and Japan. She has just completed her first full band tour in Japan, attended by many renowned Japanese musicians with talk of the band being 'currently one of the best in Japan'.
Rachael has performed at countless festivals in the UK, Europe, Japan and Australia. She has played numerous headline tours in the UK, Europe, and Japan and has toured with This Is The Kit, David Thomas Broughton, Francois & The Atlas Mountains, Rozi Plain andAlessi?s Ark. An experienced solo musician and in equal measure a keen collaborator, Rachael has previously formed various bands with such as Kate Stables of This is the Kit and Francois of Francois and the Atlas Mountains, and has written songs for some top names in the industry in Japan such as UA and Gontiti. She co-curated The Local?s SHHH festival in Bristol and organised group exhibition 'DIY is all you need' with fellow musicians and artists.
You May Also Be Interested In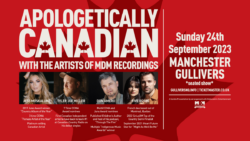 w/ Jess Moskaluke, Tyler Joe Miller, Don Amero, Five Roses
Buy tickets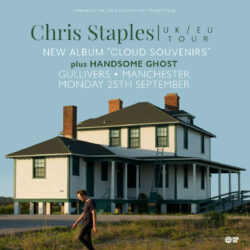 w/ Handsome Ghost
Buy tickets