Hey! Manchester and PPY present Rachel Baiman
Please note this is an 18+ event
Rachel Baiman's June 2017 label debut Shame was featured on NPR 's "Songs We Love", called a "Rootsy Wake-up Call" by Folk Alley, and described by Vice 's "Noisey" as "flipping off authority one song at a time." Now Baiman has announced Thanksgiving (out November 2 on Free Dirt Records), a self-produced four-song EP, featuring her live trio as well as special guests including Molly Tuttle and Josh Oliver
Baiman's Thanksgiving is an intriguing follow up to Shame , allowing her a chance to stretch out stylistically, moving effortlessly between bluegrass, to bolk, old-time and country. The bittersweet lyricism she's become known for conveys the push and pull of hardship and hope we often feel during the holiday season.
Raised in Chicago by a radical economist and a social worker, Baiman was surrounded by social justice issues her entire life. "If I wanted to rebel against my parents I could have become a finance banker or a corporate lawyer" she says of her childhood. While her classmates went to church or temple on Sunday mornings, Baiman attended the Ethical Humanist Society of Greater Chicago, a non-religious community formed around discussions of morality and current events. "That was always a tough one to explain at school," she says with a laugh.
As a teenager, Baiman found music to be a welcome escape from worrying about global politics. "I often found the constant discussion of seemingly unsolvable problems to be intense and overwhelming, and when I moved to Nashville to pursue music it felt like something positive, beautiful and productive that I could put into the world. Now that I've had some years to devote to music,"—Baiman has been recording and touring internationally for the past 4 years with 10 String Symphony, and has played fiddle for numerous other artists including Kacey Musgraves and Winnipeg folk band Oh My Darling—"I find it hard to escape from the values that I grew up with, and I feel compelled to write politically, to speak out about things that I've experienced or seen. Songwriting is a unique opportunity to do that, because it avails a more emotional vehicle for discussion. I love the political tradition of folk music, from Woody Guthrie to Tupac, and my hope is that this record adds another voice to it."
You May Also Be Interested In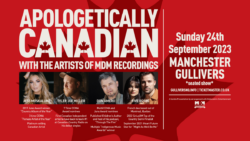 w/ Jess Moskaluke, Tyler Joe Miller, Don Amero, Five Roses
Buy tickets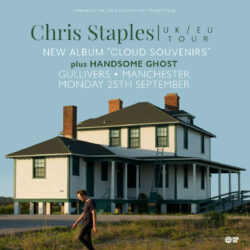 w/ Handsome Ghost
Buy tickets