RED BALLOON MUSIC PRESENTS… WILD PONIES
Please note this is an 18+ event
Red Balloon Music presents Nashville-based country duo WILD PONIES.
Support comes from Izzie Walsh and Hannah Ashcroft.
WILD PONIES:
http://www.wildponies.net/
Wild Ponies are a rockin' Americana band with one hell of a lead singer. Telisha Williams has a powerful set of pipes with an instantly recognizable sound and she plays with a band that can rock the house on amps set to 11, starting a fire with twang-tastic riffs and killer harmonies.
Doug and Telisha, now residing in the new Bohemian Mecca of East Nashville, write songs about a place where old time religion, superstition, run down bars, gravel parking lots and boarded up factories all mingle together.
Their most recent release, "Ghost of the Knoxville Girl", received wide critical acclaim, and spent 15 weeks in the Americana Music Association Top 40 Radio Chart, landing a spot as one of the top 100 Americana Albums of 2010.
The past few years have been filled with hundreds of shows and thousands of miles for Doug and Telisha. They've traveled from Florida to Oregon and Michigan to Texas, they've played with some of their most beloved heroes – Lucinda Williams, Darrell Scott, Charlie Louvin, and Joe Ely – and been on several of the nations most revered stages – Anderson Fair, The Birchmere, The Carolina Theater, Godrey Daniels, Madison Square Park and Floydfest. Quick wit and fearless delivery make every show different and personal.
See them on a rare UK outing, in the intimate surroundings of Gullivers in Manchester.
"…Every now and again you run across something that just knocks your socks off. This was one of those times… it all combines to obtain near perfection… Can anyone say, "oh hell yeah!"?"
– Rod Ames, No Depression
"I love to hear artists developing from record to record/show to show, and the growth of Doug & Telisha Williams is here … Old-time, pre-70's country, mountain & honky-tonk road house music all blended together into their own whiskey – open the jar and have a pull! The steel playing of Lloyd Maines makes this an absolute classic."
– Darrell Scott
IZZIE WALSH:

Izzie Walsh is an Americana/Folk, Singer songwriter from Manchester.
"A voice like honey wrapped in barbed wire, a sound like thunder on fire, so good."
– Andrew Mills 'Plugging Nothing' Blog.
HANNAH ASHCROFT:
http://www.hannahashcroft.co.uk/
Hannah Ashcroft is an indie, alt folk musician from North West England, currently based in Manchester.
After two years of touring Australia, she returns to the UK with her debut EP.
Recorded in Melbourne, The Quiet Kind blends intricate guitar parts and distinctive melodies to explore themes of mythology, humanity and superstition.
You May Also Be Interested In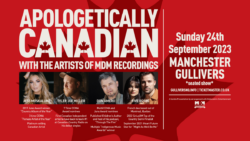 w/ Jess Moskaluke, Tyler Joe Miller, Don Amero, Five Roses
Buy tickets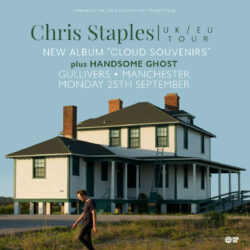 w/ Handsome Ghost
Buy tickets