Roxy Musique
Please note this is an 18+ event
Roxy Musique is the definitive tribute to Roxy Music, the most influential band of the 1970s.
Roxy Musique put on a two set show with set one being a blistering musical tour-de-force focussing on the early cutting edge material from 1972-75 that inspired such major acts as the Sex Pistols, Duran Duran, U2, INXS, Chic, Siouxsie and the Banshees who have all cited Roxy as their primary influence. Hits in set one include Virginia Plain, Pyjamarama, Street Life and All I Want is You.
Set Two is based around the second half of the band's career and features wall to wall hits including Angel Eyes, Same Old Scene, Oh Yeah, Jealous Guy, Avalon and More Than This.
You May Also Be Interested In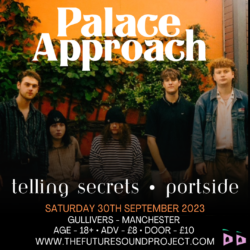 w/ Telling Secrets + Portside
Buy tickets