THE SADIST – FILM SCREENING
Please note this is an 18+ event
The Sadist
USA 1963
Director: James Landis
Cast: Arch Hall Jr, Helen Hovey, Richard Alden, Marilyn Manning
Three teachers are driving to Los Angeles for a Dodgers game when car trouble forces them to pull into a garage/junkyard for help, but the place appears to be deserted. If only they were so lucky. It isn't long before they're set upon by the unhinged Charlie Tibbs and his girlfriend, Judy, a murderous couple on the run from the law. Held at gunpoint and subjected to almost nonstop psychological torment by their captors, the teachers must fight for survival!
Loosely based on the 1957/58 killing spree by Charles Starkweather (the inspiration for both Badlands (1973) and Natural Born Killers (1994)), this monochrome exploitation film is a shocking, edge-of-seat rollercoaster ride of tension.
With tight direction from Landis, brilliant cinematography by Vilmos Zsigmond (Deliverance, Blow Out) and a surprisingly effective performance from Arch Hall Jr (Wild Guitar, Eegah), The Sadist provides shocks without being graphic and ramps up the tension so you can almost feel the heat, the sand, the sweat, and the blood.
The Sadist will be supported by a short programme of dark black & white film trailers.
Note: There will be no short film or intermission at this screening. Free.
You May Also Be Interested In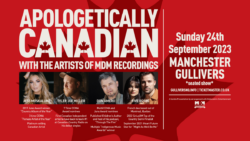 w/ Jess Moskaluke, Tyler Joe Miller, Don Amero, Five Roses
Buy tickets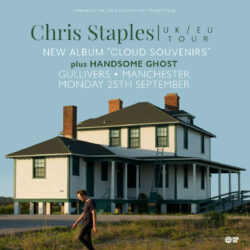 w/ Handsome Ghost
Buy tickets