SAILING STONES
Please note this is an 18+ event
"Sweet and cinematic musings … a beautiful window into her work"
Indie Shuffle
"A demure majesty permeates the entire track."
The Line of Best Fit – track premiere
Sailing Stones is the musical moniker of singer songwriter Jenny Lindfors. Jenny is half Irish/half Swedish, and is now based in Bristol, UK. Following previous singles The Blazing Sun and Telescopes, Jenny is gearing up to release her new EP She's A Rose in February, and will be playing some live shows across the UK in March to mark the release. This Manchester show will be a solo performance.
With a name taken from the sailing stones of Death Valley in California (rocks that move across landmasses at a snails pace, seemingly of their own accord), and a fittingly meticulous attention to detail, the music of Sailing Stones is both elegiac and mesmerizing. As well as classic soundtrack influences from the likes of Blade Runner and Paris, Texas and heroes such as Neil Young and Fleetwood Mac, there's also some deft synth work, intricate vocal layers and glacial tones that aren't a million miles away from the work of modern trailblazers such as Colleen and Kaitlyn Aurelia Smith, and post soul, jazz infused melodies and wind accompaniments that recall tUne-yArds.
With airplay from radio titans such as Gideon Coe and Tom Robinson on 6Music, support across the blogosphere, and regular touring across the UK, it seems things are ever on the up for one of the UK's most exciting new musical talents.
Support acts TBA.
You May Also Be Interested In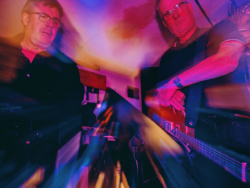 w/ Dark Fidelity Hi Fi + Mindcrime Cafe
Buy tickets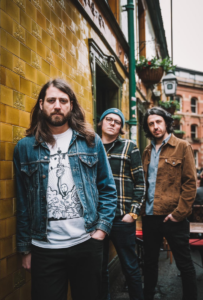 w/ The Be Positives + Springfield Elementary
Buy tickets