Sam Dickinson
Please note this is an 18+ event
"He just keeps on getting better and better" was how Graham Norton described unsigned Soul singer Sam Dickinson to over 4 million listeners during the premier of his last single, 'When You Left Me, on BBC Radio 2. He's unique. It's often a phrase banded around when describing an artist, but Sam Dickinson IS unique. The openly LGBT singer has been compared to vocal greats like Mick Hucknall, was the highest charting unsigned soul artist on iTunes when he released his debut album 'The Stories That Occurred' and presents his own radio show on the LGBT radio station Pride Radio.
It was all going well for him, then he took a year away from the music industry. Why? He started suffering from anxiety and depression. He withdrew from promotional activities and began the healing process. The resulting time away is the amazing new album, currently being recorded, 'Auctioned Dreams & Battle Shields'. With a new sound, he is blending the genres of disco, soul and 90's beats alongside the heartfelt lyrics he has come to be known by. He is working with a new songwriting team, including GRAMMY nominated and Eurovision winning songwriters.
The summer of 2016 will see the release of his first single in two years, 'Nothing's True', which is being billed as 2016's answer to 'I Will Survive'.
Like we said, Sam Dickinson is unique. It's about time you discovered for yourself.
You May Also Be Interested In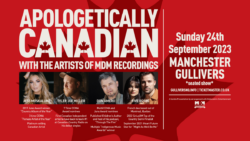 w/ Jess Moskaluke, Tyler Joe Miller, Don Amero, Five Roses
Buy tickets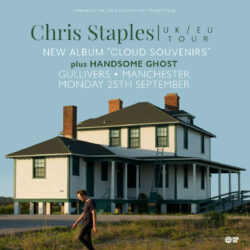 w/ Handsome Ghost
Buy tickets