Certificate X Cult Film Screenings Santo Vs. Frankenstein's Daughter [LOUNGE]
Please note this is an 18+ event
Santo vs. Frankenstein's Daughter
Mexico 1972
Spanish language with English subtitles
Director: Miguel M. Delgado
Cast: Santo, Gina Romand, Anel, Robert Canedo, Carlos Agosti
Certificate X presents an evening of horror spiced Mexican wrestling madness.
Dr Frankensteins's daughter has discovered that the blood of legendary masked wrester Santo contains the elixir of youth. Regular injections of Santo's blood have kept her young but now her body needs more to prevent the aging process from catching up with her. She kidnaps Santo's girlfriend to lure the wrestler into a trap so more of his blood can be harvested. Santo comes to the rescue, deep into an underground laboratory/cave, where, to save his girlfriend, he must fight the half-man-half-gorrilla monster and, in the ultimate battle, Frankenstein's monster itself!
Masked Mexican wrestler Santo appeared in over 50 films between 1958 and 1982 and spawned a legend. Always made on the cheap and often lacking in every department, Santo vs. Frankenstein's Daughter is one of the more enjoyable of the series. It's a hybrid of gothic horror, high camp, science fiction, monster mayhem, and, of course, masked wrestling.
The film is presented in its original language with English subtitles.
The future will be supported by a programme of Mexican wrestling film trailers.
You May Also Be Interested In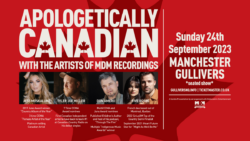 w/ Jess Moskaluke, Tyler Joe Miller, Don Amero, Five Roses
Buy tickets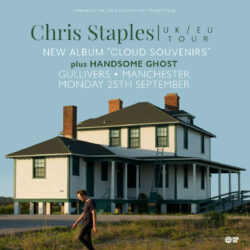 w/ Handsome Ghost
Buy tickets