SARABETH TRIO
With guests
£12 EARLY BIRD // £15 GENERAL ADMISSION
Please note this is an 18+ event
W21 presents
SaraBeth & special guests
The familiar saying "everything is bigger in Texas" is earning some truth to its name as country music vocal powerhouse, SaraBeth, dusts off her boots and hits
…
the Nashville music scene.

Born and raised in Dallas, SaraBeth is a contemporary country singer and budding songwriter who is seamlessly making her mark in Nashville as an all-American, sweetly southern artist with an edge. Smart, beautiful and tremendously talented, SaraBeth is the breath of fresh air the music industry needs.

When Dean Sams, member of award winning group Lonestar, first met SaraBeth, he knew he had just met a future star. He recognized her talent immediately and knew her robust potential. Soon after, Sams took SaraBeth into the studio to produce her debut album "Anything Is Possible", featuring her singles "Kickin' and Screamin'", "Miss You Anywhere", and "That's The Sound", creating a buzz across the US .

Armed with strong original material and a top notch band, SaraBeth has garnered a very large, loyal following that continues to grow every day.
SaraBeth doesn't want to take all the credit for her passion for music. She maintains that her family plays an essential role in her story, citing them as the source for a lot of her motivation.
"My younger brother was drafted to play pro baseball for the Cardinals, my dad recently wrote a book on motivation and inspires people all over the world, and my mom is the glue that holds us all together. With all these incredibly successful and driven role models in my life, I thought, how can I NOT go after this dream?"
After crossing over into Nashville territory, SaraBeth began collaborating with some of the best, most respected songwriters in Music City, sparking her love for songwriting. Her sophomore single "Miss You Anywhere," is one of her original songs, and she hopes to continue writing more in the future. "Each song I've recorded was selected based on the lyrics and message," says SaraBeth. "I want those who listen to my songs to walk away uplifted and encouraged. Life is too short to be negative!"
Being born and raised in the Texas music scene, SaraBeth knows country music. Her pride for her home state, coupled with her love for genuine, authentic lyrics, has influenced her style and kept her true to her roots. She has appeared on morning television shows such as Daytime (nationally syndicated), Good Day Dallas, D The Broadcast (Dallas), Fox 26 Morning News (Houston), Great Day SA (San Antonio), More at Midday (Nashville), Tennessee Mornings (Nashville) and nationally syndicated radio show, The Bobby Bones Show, and continues to raise awareness to her budding music career.
In the past year alone, SaraBeth has opened for Brantley Gilbert, Craig Morgan, Aaron Watson, Randy Rogers Band, The Charlie Daniels Band, X Factor Winner Tate Stevens and many more. SaraBeth participated in the 23rd Annual City of Hope Celebrity Softball Game during CMA Fest alongside Florida Georgia Line, Scotty McCreery, Lauren Alaina and many other celebrated country acts and will be joining Lonestar on a tour that kicks off February 6th in Scottsdale, AZ, with dates on both the east and west coast.
Look for Anything Is Possible on iTunes, Amazon and all respected online retailers, and "That's The Sound" at country radio now
You May Also Be Interested In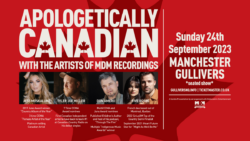 w/ Jess Moskaluke, Tyler Joe Miller, Don Amero, Five Roses
Buy tickets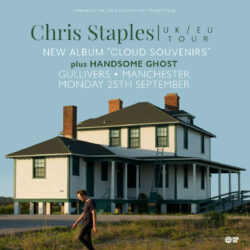 w/ Handsome Ghost
Buy tickets