Subliminal Impulse presents Scissorgun
w/ Dark Fidelity Hi Fi + Mindcrime Cafe
Please note this is an 18+ event
Scissorgun were formed in August 2016 in Manchester. They are an electronic trio comprised of Dave Clarkson (synths, rhythms, tapes, percussion), Alan Hempsall (vocals, treated guitar, samples, loops) and Adrian Ball (light show and projections). The musical scope is varied, one minute pastoral dreams, the next crashing swathes of noise chased down with a dub twist.
To date they have released three albums 'Assault Two' (2017), 'All You Love Is Need' (2020) and 'Psychological Colouring Book' (2021).
What the critics say:
"Scissorgun create Northern electronic shanties and sound collages that feel like snapshots of a city at night, moving from drunken chaos to minicab grime reveries to a new dawn, electronic beauty" – Mojo
"Stop dreaming of wires and feel those rivets" – Electronic Sound
"Full of power and beauty, the ideas are varied and clever." – TQ Magazine
"If they unearth a chunk of portentous Black Mirror outtakes any time soon, you wouldn't bet against Scissorgun being the main soundtrack protagonists." – Flipside Reviews
"Subverting expectations." – Gated Canal Community
Facebook: @scissorgun
Twitter: @SCISSORGUN
Insta: scissor.gun
Dark Fidelity HiFi aka Rick Jones is an underground electronic music producer from Manchester mixing all formats of sound, techno to dub, breaks to new jazz. Since 2018 DFHF has released five studio albums and tours both the UK and Europe. Also working as a post-production sound engineer DFHF has worked with labels such as Cue Dot, Ninja Tune, Waxing Crescent, Sony Music, Bricolage and many more. Recent live shows have seen DFHF move towards using glitch video art projections working alongside video designer Mono Youth. With a new album on Waxing Crescent due out in 2023 there's no better time to catch this act. ….
"Beautiful Fragments is a stunning piece of work, complex distractions, gripping from start to finish. Found is a magical album"
Louder Than War Magazine
Mindcrime Café is a collaboration from guerrilla music and visual technologists, Jaydev Mistry and Marizu Okereke. Wrangling an arsenal of home built and bastardised technology, they will be inviting the audience to accompany them on a journey across contorted landscapes.
Jaydev Mistry is a guitarist, percussionist and music technologist. He has designed and built an augmented guitar which is populated with various electronic sensors that allow him to coax intricate, lush and evolving musical soundscapes via deep processing and haptic control.
Marizu Okereke will be providing the visual component of this collaboration. Inspired by the abstract purity of visual synthesis from the early 1970's, he will be working with live voltage-controlled visuals to conjure mercurial, serpentine landscapes in resonance with the sonic journey.
You May Also Be Interested In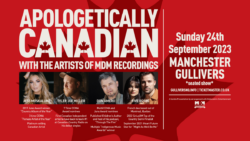 w/ Jess Moskaluke, Tyler Joe Miller, Don Amero, Five Roses
Buy tickets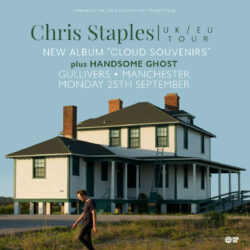 w/ Handsome Ghost
Buy tickets