Certificate X Cult Films presents Scorpion Thunderbolt [Lounge]
Please note this is an 18+ Event
Scorpion Thunderbolt
Hong Kong 1988
English language
Director: Godfrey Ho
Cast: Richard Harrison, Li-Yun Chen, Shou-Ping Tsui, Nancy Lim
For our final screening of the year, we present an infamous horror, sci-fi, monster movie, action, martial-arts mash-up. Take three films (Grudge of the Snake Woman (1984), Red Rattlesnake (1982), and Ho's own Majestic Thunderbolt (1985)) and edit them together with new action footage starring muscle man Richard Harrison and some Ninjas, add a soundtrack lifted from the likes of Jean-Michel Jarre, Pino Donnagio, and John Williams, then shake violently and Bingo! Scorpion Thunderbolt is born.
Helen, who's grandmother was seduced by a snake creature, transforms into a murderous monster every time she hears bizarre flute music, violently killing everyone in her path. Meanwhile, muscle-bound stud Harrison is battling to maintain possession of a magical ring, under constant attack from Ninja fighters controlled by a mysterious vampire witch with Freddy Kruger finger nails. Hong Kong inspector Jackie Ko is investigating, but falls in love with Helen whilst being menaced by an ex-con he helped put jail…
Unpicking the plot into a coherent narrative is impossible, but the craziness and pace is intoxicating. See snake monster breast feeding, pool table torment, slow-motion romance, wild disco dancing, kung-fu, dangerous sex, magic ceremonies, snake seduction, and much more. Strap yourself in tight and enjoy the ride.
As usual, the feature will be supported by a short programme of wild and wonderful trailers.
You May Also Be Interested In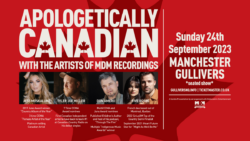 w/ Jess Moskaluke, Tyler Joe Miller, Don Amero, Five Roses
Buy tickets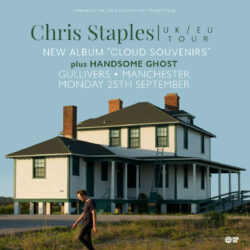 w/ Handsome Ghost
Buy tickets