SCOTT HIRSCH + MICHAEL CHAPMAN
Please note this is an 18+ event
Together on a bill for the first time, two artists who share a musical cosmos but whose orbits hadn't yet collided.
Scott Hirsch, California native, who has long travelled the world's highways with Hiss Golden Messenger for whom he plays bass guitar, and is the sonic ear behind much of the production work for past albums, and Michael Chapman; veteran British songwriter and guitar sage, a peer of legends such as Bert Jansch, John Renbourn and Roy Harper.
Commemorating fifty years of touring, Chapman's '50', released in January 2017 on Paradise of Bachelors, is undeniably a late career masterpiece, whilst Hirsch's solo vision has only just been debuted as 2016's 'Blue Rider Songs'.
'50' was produced by and features Steve Gunn; one of the new generation of pickers with whom Hirsch has often shared a studio. Hirsch in fact wrote much of and produced the M.C. Taylor (Hiss Golden Messenger) and Gunn collaborative album, 'Golden Gunn'.
Both artists cast a mercurial eye on their art-form, moving the primitive guitar into realms of blues, jazz and the avant garde. Chapman's smoky vocals have an unassailable Northern darkness and grit, whilst 'Blue Rider Songs' is suffused with a cool, soulful and sweet atmosphere. They take to the road together this year on a select run of festivals and UK dates. 
You May Also Be Interested In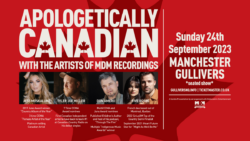 w/ Jess Moskaluke, Tyler Joe Miller, Don Amero, Five Roses
Buy tickets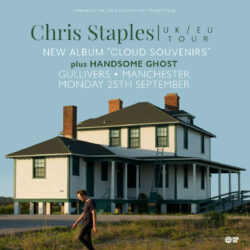 w/ Handsome Ghost
Buy tickets