Scruff of the Neck presents Ghosts of Social Networks
With guests JFritz & Flaneur
Please note this is an 18+ event
Manchester artist Ghosts of Social Networks has been turning heads since arriving on the UK music scene with the likes of 6Music's Steve Lamacq and Amazing Radio giving the singles a spin. GOSN is a one man outfit in the form of Nathan Till joined by full time backing band members Ben Dargue (drums) and Andrea Gobbi (bass).
Taking inspiration from new wave artists as well as Nick Cave and The National, Nathan makes music that sounds classic yet new and innovative, offering a fresh perspective on song writing craftsmanship.
In May 2016, the debut single 'Love Potion' was released to great reviews with its reverberant chords, Manchester vibe and radio friendly delivery. It was a great debut that was followed up a few months later, in October, with 'Comeback Kid'. A retro tinged, indie rock track with infectious choruses and filled with soaring harmonies.
As 2016 was a great year to kick start the career of GOSN with his well-received singles, some brilliant live shows and plenty of wonderful words from music critics, writers and DJs alike; it remains to be seen what the future holds for GOSN but you can be sure it will be nothing short of exciting.
Words by Charlotte Pearson of Mixtape Couture
"A very embracing sound" – Steve Lamacq
"The band's intrinsic sound is still one which proudly captures an essential Manchester vibe" – Louder Than War
"A mystique soaked romancing of the ears" – Ringmaster Review
You May Also Be Interested In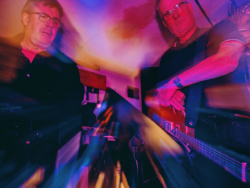 w/ Dark Fidelity Hi Fi + Mindcrime Cafe
Buy tickets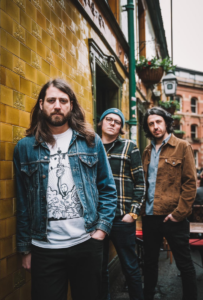 w/ The Be Positives + Springfield Elementary
Buy tickets