ShamBodie
Please note this is an 18+ event
It's CHRIIIIIISTMAAAAAAAAAAS (nearly (not really (but it will be when the show is on (it's on the 17th))))
So we're having another great do at Gulliver's with pals and presents and just a damn good Christmassy time.
So who's on at this jolly jambouree we hear you cry?
Well first off, no one speaks like that. You a cop? You've got to tell us if you're a cop. And secondly, here's the line up so far…
HARRIET DYER
Phenomenally funny cartoon of a person Harriet Dyer is one of our favourite Manchester comics so we're delighted she's said she'll come down to invert our minds with her absolutely glorious nonsense. 'She's got funny bones.' –Kevin Bridges

SEAN MORLEY
Blunderbustering his way through gigs as if they were no thing, the internet's Sean Morley is here. He played our show at Sounds From The Other City last year and we were big fans so we've asked him if he'd be so kind as to come back. Currently the best 'smasher of gags' in the country.
HOT SHORTS
Ace Manchester band sound like they've come direct from a washed out 90s teen movie. One of the good ones like. They've also got an ace Christmas single. We're very excited to have these top lads on. Give em a listen here: https://soundcloud.com/hotshorts
NORTHERN QUARTER BOYS CHOIR
A special appearance from Manchester's beardiest choir. They get together every year to sing songs, drink beers and raise a heck of a lot of money forChristie NHS Foundation Trust like a bunch of good lads. If you can't come but still want to give then donate here: https://www.justgiving.com/NQBC/
IT'S BEGINNING TO LOOKALIKE A LOT LIKE CHRISTMAS
The world's new best gameshow. Win big prizes looking at people just trying to earn a few quid by looking like celebrities. It's really great.
HOT DOGS
Probably the only night when you get free hot dogs at half time. Worth the price of admission alone. We even do veggie ones because we love each and everyone of you all equally. Yeah, we're the best.
We'll probs have some MINCE PIES too, because we like you soooooooo much. Let's all have a bloody good Christmas do eh?
You May Also Be Interested In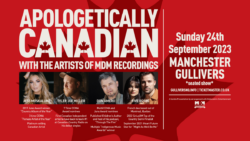 w/ Jess Moskaluke, Tyler Joe Miller, Don Amero, Five Roses
Buy tickets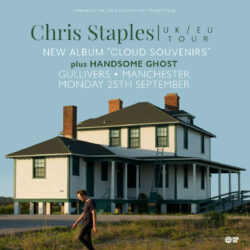 w/ Handsome Ghost
Buy tickets