Hey! Manchester presents Shannon Lay
w/ Alf Whitby
Please note this is an 18+ event
Shannon Lay is a singer, guitarist, and songwriter who first made a name for herself as part of the California garage punk scene, but would pursue a radically different solo career steeped in thoughtful, psychedelic-infused indie folk. As a songwriter, Lay's work is impressionistic but has graceful melodies that suggest the influence of British and Celtic folk, while her acoustic guitar and vocals are powerfully emotive while maintaining an artful subtlety. Lay's garage-influenced work with Feels is best heard on their 2016 debut album; she enjoyed a breakthrough as a solo artist with 2017's Living Water, and after signing with Sub Pop Records, she cut a pair of ambitious and well-crafted LPs, 2019's August and 2021's Geist.
Geist feels like a window – or a mirror – into possibilities of the self and beyond. Shannon Lay's new album is tender intensity, placeless and ethereal. It exists in the chasms of the present — a world populated by shadow selves, spiritual awakenings, déjà vu, and past lives. Lay tracked vocals and guitar at Jarvis Tavinere of Woods's studio, then sent the songs out to multi-instrumentalists Ben Boye (Bonnie Prince Billy, Ty Segall) in Los Angeles and Devin Hoff (Sharon Van Etten, Cibo Matto) in New York; trusting their musical instincts and intuition. She then sent those recordings to Sofia Arreguin (Wand) and Aaron Otheim (Heatwarmer, Mega Bog) for additional keys, while Ty Segall contributed a guitar solo on "Shores."
As a whole, Geist is both esoteric and accessible. There's the concise, pared-back cover of Syd Barrett's tilt-a-whirl-esque "Late Night," while "Rare to Wake," inspired by Dune, is existential and meditative, a circular guitar riff looping at the core of it. "Awaken and Allow," is ancient-feeling and mainly a cappella, its melody channels her deep Irish roots, a moment of reflection, before a drop happens — its intensity mirroring the anticipation and anxiety that come with taking the first step to accepting change for yourself.
You May Also Be Interested In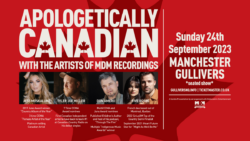 w/ Jess Moskaluke, Tyler Joe Miller, Don Amero, Five Roses
Buy tickets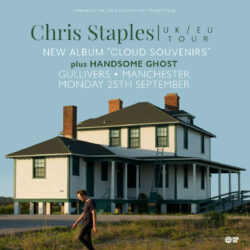 w/ Handsome Ghost
Buy tickets