Women in Comedy Festival - Sharon Em and Rachel Morton Young / Lou Conran / Nina Gilligan
Please note this is an 18+ event
Sharon Em & Rachel Morton Young – Double Dutch WIP
Double Dutch showcases 2 expat comedians (IRL/ UK) living in the Netherlands. Sharon is that person who ends up in ridiculous situations.   Her show explores how this happens and happens.  Delivered in her inimitable and witty manner, this show will leave the audience wanting more. Rachel, a self-confessed clumsy and charismatic chatterbox, whose chaotic life is a constant source of inspiration for her comedy. Rachel's relatable, yet hilariously unique take on her world is not to be missed.
Lou Conran – Work in Progress
A work in progress show bought to you by the hotly sort after ***** Award Winning comedian Lou Conran. "As filthy as she is fabulous" She'll tackle the important topics (whatever she decides they are) and will make you cry. Laughing. Hopefully. Lou is one half of the podcast duo "Spit or Swallow" you decide which one.
"Hilarious" The Scotsman
"A masterclass in longform comedy" Edinburgh Guide
"So skilled at spinning a side-achingly funny yarn" joe.co.uk
Nina Gilligan – Late Developer
Nina Gilligan was a late developer, she was the last one in her class to get boobs (And is still to find a bra that will adequately house them). She got married at 40 after more relationships than is probably legal, She has had a string of jobs before findingcomedy.at40. At 50 she is too young to die but too old for leggings. The thought of old age is terrifying, specifically: Static caravans, wipeable winged back chairs and pension pots.
An hour of hope and panic in equal measure.
Leicester Mercury Winner 2021
Liverpool Hotwater Comedian of the Year
Finalist English Comedian of the Year
You May Also Be Interested In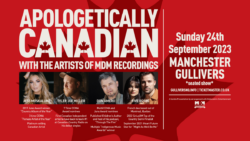 w/ Jess Moskaluke, Tyler Joe Miller, Don Amero, Five Roses
Buy tickets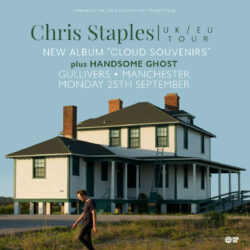 w/ Handsome Ghost
Buy tickets