Glasswerk presents Sister Ray & Clara Mann
Please note this is an 18+ event
Sister Ray (CAN)
Sister Ray released her debut album via Royal Mountain Records and has a great team around her. She has been working on the album with Ginla, the Brooklyn-based duo behind Adrianne Lenker (Big Thief) and Lorely Rodriguez (Empress Of). The album is listed in several best albums of the year lists. You can also check the great review on Pitchfork.
She is already confirmed for Pitchfork London, Pitchfork Paris and Primavera Weekender.
Album
HERE is the album
Video
HERE is a video for Sister Ray's single "Visions"
Live Videos
Crucified Live HERE
Team
Label: Royal Mountain Records
Press: Hive Mind PR
Radio: Terror Bird
Clara Mann (UK)
Spotify
Almost-folk from Bristol. New EP out in October 2022 on 7476 (Matilda Mann, Matt Maltese, Kathleen Frances). Lead single Thread getting support from BBC Radio 3 and BBC 6Music.
Just finished a full UK / EU tour with Daniel Rossen of Grizzly Bear who is producing a track on the upcoming EP, the full EP will be mixed by Ali Chant (Aldous Harding, Katy J Pearson, Yard Act). Has fans in the likes of Robin Pecknold, Johnny Flynn, Billie Marten, Fenne Lily, Le Ren, Natalie Bergman, BC Camplight..
Latest single Thread: https://www.youtube.com/watch?v=xDwgpnMGxJw
Line of Best Fit: https://www.thelineofbestfit.com/new-music/discovery/clara-mann-thoughtless
Clash: https://clashmusic.com/news/clara-manns-thoughtless-is-deeply-affecting
Live for Green Man Rising: https://www.youtube.com/watch?v=vDtQGmKEUbw&t=2772s
You May Also Be Interested In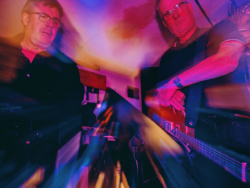 w/ Dark Fidelity Hi Fi + Mindcrime Cafe
Buy tickets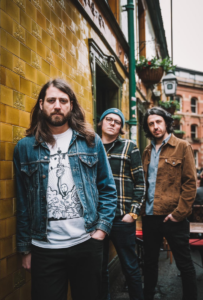 w/ The Be Positives + Springfield Elementary
Buy tickets