Strange Days presents Stef Chura
Please note this is an 18+ event
"For most people who create art I would assume there is some kind of deep unanswerable hole in your soul as to why you're making it…" So says Stef Chura ahead of the release of Midnight, her gritty, vehement new album, recorded and produced by Will Toldeo of Car Seat Headrest – and her first new collection of songs for the Saddle Creek label. Illuminating that search for answers with a fevered sense of exploration, Midnightis a bold leap forward from Messes, Stef's contagious debut album, with every aspect of her new work finding bold ways to express itself as it rips through twelve restless and relentless new tracks.
A couple of years on from the release of Messes, Stef is still based in Detroit, that most singular city which has seen it all, from the no-mans-land of its initial collapse through to the resurgent place it is now. Sticking around to help breed the DIY creativity. Stef found inspiration from the people she surrounded with herself with, more so than the place itself. It's no surprise that Midnightis testament to those kind of characteristics; a rugged and robust burst of defiance. "I'm usually dealing with the context of what I can't say or haven't said," Stef says. "A kind of spiritual bondage that I would say most people, probably a lot of female bodied ones, put themselves through."
Which is to say that if its predecessor was a raw, somewhat unadorned document of Stef's work, then Midnightis the muscular, swaggering evolution. "This album has a depth to it and a particular sound because of Will," Stef states regarding Toledo's input, whose spiky nuances can be found across the length and breadth of Midnight, the record presenting an exhilarating rush of sound and colour as Stef's spirited vocal finds and signature guitar sounds unravel alongside in a thrilling meeting of ideas and influences; dispelling demons, song by song.
Where Stef's voice was previously a somewhat ambiguous character, somewhat buried within her songs, here it is the striking opposite, an assured voice that drives the whole thing forwards. " I think a lot of Messes was lyrically unintelligible which was somewhat of a bummer to me. I had no self awareness that I was singing like that," Stef says. "With this album I wanted it to be clearer and more listenable, in a number of ways," Stef says. Proof of this outlook can be found on the edgy lead track 'Method Man', a boisterous three-minutes that melds jagged, skewed guitars with a distinctive voice that has a new-found sense of confidence, whether spitting spoken-word mantras during the exhilarating percussive coda or simply letting loose amid the squalling bluster of guitars.
You can find it elsewhere too, in fact it runs right through the heart of Midnight'stwelve tracks. Take the sweeping brilliance of 'Jumpin' Jack', a somewhat more refined three-minutes that bursts into a thrilling finale, or 'Sincerely Yours', a brooding four-minutes initially gives deserved space to Stef's voice and words more than ever before, before bursting into life with with a pent-up energy that positively roars from within.
You May Also Be Interested In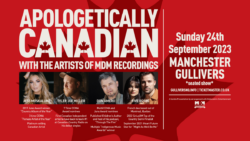 w/ Jess Moskaluke, Tyler Joe Miller, Don Amero, Five Roses
Buy tickets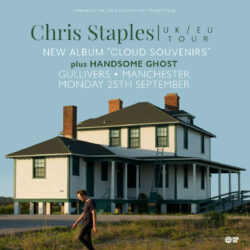 w/ Handsome Ghost
Buy tickets