Tapestry Promotions presents Slow Crush
With guests Grief
Please note this is an 18+ event
Heavy like a gloomy dream yet soothingly vibrant.
A compelling abrasive shoegaze band, dealing with the aesthetics of contrasting sounds.
The vulnerable soft floating voice of Manchester's Isa Holliday underneath layers of grungy shoegaze soaked noisepop, seeking shelter from a f'ed up world.
They debuted live March 2017, released 'ease' their debut e.p. in May 2017 through Flood, White Russian and Dingleberry records.
Played Roadburn festival 2017 in The Netherlands, Eurosonic 2018 (Europes biggest showcase festival), Fluff fest in Czech Republic, toured Germany, Belgium, France, Holland, UK, Hungary. Played shows with bands like Brutus, Oathbreaker, Sleepmakeswaves, Turnover, Nothing and many more.
Received airplay on the BBC Radio one Rock show,… all of this in their first six months of being an active band.
The band recorded their debut LP 'Aurora' towards the end of 2017 at The Ranch Production house in Southampton with Neil D. Kennedy who produced bands like Milk Teeth, Creeper, Boston Manor,…
The album was mastered at the Atomic Garden by Jack Shirley known for his work with Deafheaven, Oathbreaker, The Smith Street Band,…
At around the same time Slow Crush signed with the London based Holy Roar Records whom will release their much anticipated debut LP coming September 2018.
Slow Crush are bridging boundaries with their own distinct sound between Shoegaze, Postrock, indierock, Heavypop, Nugaze, Postpunk, Grunge.
You May Also Be Interested In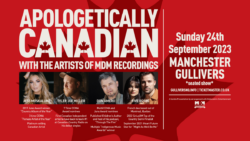 w/ Jess Moskaluke, Tyler Joe Miller, Don Amero, Five Roses
Buy tickets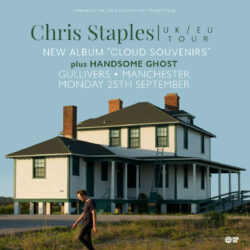 w/ Handsome Ghost
Buy tickets