Strange Days presents Tempesst
Please note this is an 18+ event
The core of Tempesst started more than a decade ago in the small coastal town of Noosa, Australia, with twin brothers, Toma and Andy Banjanin. Growing up in a musical family, the pair joined the church band at 14 years old and performed regularly for the next few years.
It was there that they met Kane Reynolds and Blake Misipeka, who years later now serve as the keyboard and the bass player for Tempesst. In the late 2000s, after a short stint in the UK, the two moved Williamsburg Brooklyn, NY. There the brothers soaked in the intensely thriving DIY ethos that permeated the local scene, developing their own ideas and starting home recording projects.
After some time in Brooklyn, the conclusion of the twins' visa forced a move to Hackney, London, where the pair hunkered down and got serious about home recording. They met guitarist, Swiss-American Eric Weber, reconnected with old friends Kane and Blake, and Tempesst was born.
Their debut album 'Must Be a Dream' is a paradox of complexity and musical prowess shrouded beneath deceivingly simple pop melodies, producing a dense, sun-kissed record. It explores themes of longing, love and loss, substance abuse, the death of loved ones and remembering the beauty beneath it all. And though the album is the culmination of four years of work and decades of preparation, it's only the first step in the evolution that is Tempesst.
You May Also Be Interested In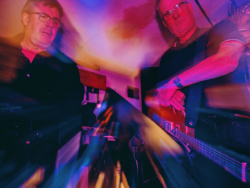 w/ Dark Fidelity Hi Fi + Mindcrime Cafe
Buy tickets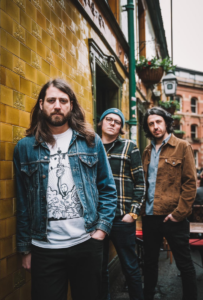 w/ The Be Positives + Springfield Elementary
Buy tickets