DHP Family presents The Blackheart Orchestra
Please note this is an 18+ event
With their critically acclaimed album Mesmeranto (Esoteric Antenna, 2019) entering the official rock charts at number 18 and being voted number 4 in Top 10 Albums of the year by New York's Big Takeover Magazine, award-winning electronic folk pioneers The Blackheart Orchestra took their music to a new, unexplored dimension with their lockdown all-instrumental album Mute (May 2021) which reworked tracks from their back catalogue.
Described by the Progressive Aspect as "simply stunning", kcwlondon remarked, "Who would have thought fifty years ago that Psychedelic Folk Rock's future would be in such safe hands?"
Vocalist Chrissy Mostyn and multi-instrumentalist Rick Pilkington combine their classical influences with vintage synthesisers and ultra-contemporary
electronica to create highly emotional music that has been described as a modern day Pink Floyd, a more accessible Portishead and with many comparisons to the creativity of Kate Bush.
The Blackheart Orchestra are two voices and thirteen instruments that create a unique musical experience. A new album will be released to coincide with the tour.
"Genuinely profound and evocative. A life-enhancing listening event" Louder Than War
http://www.theblackheartorchestra.com/
You May Also Be Interested In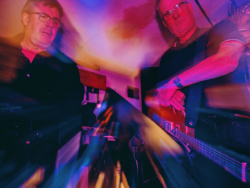 w/ Dark Fidelity Hi Fi + Mindcrime Cafe
Buy tickets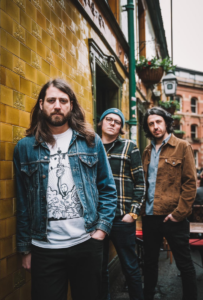 w/ The Be Positives + Springfield Elementary
Buy tickets