The Buffalo Skinners
Please note this is an 18+ event
Their music stems from a shared passion for songwriting and singing in harmony. Kieran Thorpe plays Fender Rhodes Keyboard, James Nicholls the Violin, Peter Seccombe the Guitar, Miles Stapleton the Drums and Robbie Thompson, Bass. The band draw influence from 60's Rock n Roll, Folk, Blues and whatever else they've been listening to recently.
Over the past six years the boys have shared highs and lows, personal space, and an ex-postal van across England, America and France. Most importantly they have shared their songs, with anyone willing to listen. Bob Harris, Steve Lamacq, Cerys Matthews, Janice Long and Dermot O'Leary have all been among them, and have in turn all played tracks from the first two albums on BBC Radio. This has led to endless festival appearances across the UK including Glastonbury, BBC Radio 2 Live in Hyde Park, Boomtown Fair, Wilderness, Tramlines,Camp Bestival…
July 2016 saw The Buffalo Skinners release a third album produced by the critically acclaimed Colin Elliot (Richard Hawley, Slow Club, Kylie Minogue)
Here is some of the praise for 'Cease Your Dreaming'
"Cease Your Dreaming' sees a clear development on the band's firmly established skiffle-folk sound by introducing a variety of influences. Hugely charming and entertaining"
9/10
Exposed Magazine
"Cease Your Dreaming" is a confident and well-rounded release that encompasses 50s rock n roll with catchy acoustic driven Americana. There is a lot of breadth in this record and the material is strong. For a record rooted in traditional rock n roll and country soul structures, The Buffalo Skinners have delivered an album that sounds fresh and inviting.
8/10
Americana UK
"Folk, rock, blues, country and soul are the ingredients for the unique sound of The Buffalo Skinners. The beautiful vocal harmonies of the band members are the icing on the cake."
9/10
Keys & Chords
(Belgium)
"There are successful trips to more bluesy work with Monkey On My Back and Delta Blues.
Goodnight To My First Love, a poignant folk ballad, sung by bassist Robbie Thompson is one of the highlights."
7/10
Written in Music
(Netherlands)
"…the sprightly "Play To Lose" is rootsy pop, catchy as you'll ever hear"
7/10
CtrlAltCountry
(Belgium)
"There's a maturity and complexity to the writing. Their songwriting clearly matters to them, their playing is watertightand they work together as a unit."
6/10
R2 magazine
"Their warm hearted and life enhancing sound draws on elements of rock, folk, blues and soul to create a heady musical hybrid which should be required listening for open minded listeners everywhere as the quintet explore the vagaries of the human condition with wit, grace and charm."
Kevin Bryan
Canterbury Times
"The guitar playing throughout has echoes of Richard Thompson, but the spine of the band is actually Kieran Thorpe's excellent piano playing and the exquisite violin from James Nicholls.
The songwriting has matured out of all recognition from what I remember of their earlier albums; and they aren't afraid to use a melody which is like a breath of fresh air around these here parts!
Favourite song? There are two definite contenders – Lost & Gone has a rollicking sing-along feel to it but I will probably stump for the foot stomping Play To Lose."
The Rocking Magpie
"There's plenty to like about "Cease Your Dreaming", nothing to dislike and a couple of songs to love. If you twisted my arm, I'd probably say the Mexican-tinged lament, "Remember Me" and the lo-fi tale of the failed guitar-slinger, "Delta Blues" are standouts.
They're completely convincing and comfortable whatever the tempo and style."

You May Also Be Interested In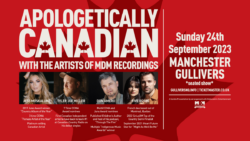 w/ Jess Moskaluke, Tyler Joe Miller, Don Amero, Five Roses
Buy tickets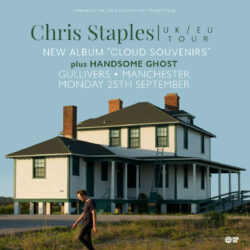 w/ Handsome Ghost
Buy tickets