The Chris Arnold Experience
*GULLIVERS LOUNGE*
How many sets of panpipes should one man own? What's the best song request a DJ can get? How can the Daily Mail help you find out if your partner is cheating on you? All these questions (and more) shall be answered throughout the course of The Chris Arnold Experience!
From reminiscing on his various careers (DJ, local radio reporter & lawncare technician to list a few) to recounting how his love of one particular service station resulted in him appearing in the national press, Chris Arnold packs a PowerPoint-filled show that is guaranteed to entertain.
Chris Arnold has toured all over the UK and appeared at the Edinburgh Fringe, Glastonbury Festival and The Musical Comedy Awards. His silliness has appeared on BBC One, Channel 4, Radio X, Talk Sport, Radio 1, Radio 2, Virgin Radio, LBC and Times Radio. His TV show 'The Cool Beans Television Show' was nominated for a British Comedy Award and he was recently nominated as Best Debut Presenter at the 2021 New Voices Awards.
He also briefly featured in Bonnie Tyler's Top 8 friends on MySpace circa 2006.
"Panpipes, pandas and a full room of happy punters – such a great show!" – Bath Comedy Festival
Support on the night comes from Jimmy Slay.
You May Also Be Interested In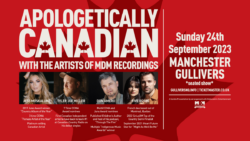 w/ Jess Moskaluke, Tyler Joe Miller, Don Amero, Five Roses
Buy tickets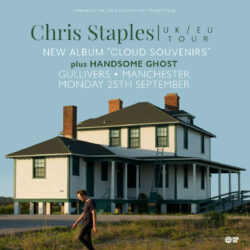 w/ Handsome Ghost
Buy tickets