The Drones
w/ Benefit State +Tongue of Fire
Please note this is an 18+ event
The Drones are a Manchester Punk band formed in 1976 at the start of the punk movement . They have toured with a catalogue of artists throughout the UK and Europe including The Stranglers, Thin Lizzy, The Dammed, The Clash , Joy Division and Jonny Thunders.
They have an Album and several EPs and singles to there catalogue and are also featured on the very rare "Short Circuit ," EP by Virgin Records, which recorded the last gig at The Electric Circus Manchester. The band reformed several years ago and although they suffered the loss of former founder member and vocalist MJ Drone, they continue to the same energy and commitment with founder member WispA on vocals and bass guitar.
Also complimenting the line up is Al Crosby(Ex Nosebleeds) Guitar and vocals and  Muff Grantham (Ex Slaughter and the Dogs) drums and vocals.
Expect an evening of pure punk pleasure and nostalgia. Don't miss it for the world!!!!!!
You May Also Be Interested In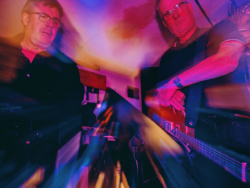 w/ Dark Fidelity Hi Fi + Mindcrime Cafe
Buy tickets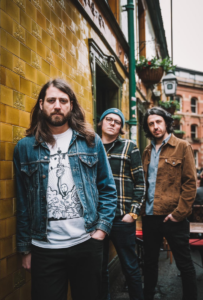 w/ The Be Positives + Springfield Elementary
Buy tickets