The Goa Express
Please note this is an 18+ event
Teenagehood, brotherhood and a love for an array of alternative music has united Burnley's Goa Express. The intensity of the friendship has resulted in the occasional bust up along the way, yet it only adds to the burning chemistry which the band offer on record and on stage. Together, James Douglas Clarke (Guitar + Vocals), Joe Clarke (Keys), Joey Stein (Lead Guitar), Naham Muzaffar (Bass) and Sam Launder (Drums) all contribute to a fuzzy wall of diverse sound, becoming harder to pin down with their constantly evolving, psych-umbrella'd, rock and roll.
Recorded and produced by Nathan Saoudi (Fat White Family), newest single, 'The Day', has attracted the attention of BBC Introducing Leeds and Lancashire, as well as gaining multiple plays on Steve Lamaq's BBC Radio 6 show. On the lyrics, Douglas-Clarke comments; 'the new tracks are about moving out to university and getting caught for doing shit whilst there and about the fake, social media platform of our society, lick arses and and how everybody wants to pretend that they're friends.'
The live show which they offer is impeccably tight. The hard-hitting, dark lyrics juxtapose the positive and rowdy energy which crowds around the north-west gig circuit have come to love.
You May Also Be Interested In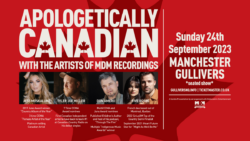 w/ Jess Moskaluke, Tyler Joe Miller, Don Amero, Five Roses
Buy tickets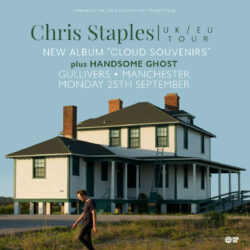 w/ Handsome Ghost
Buy tickets