THE HEADLESS EYES
Please note this is an 18+ event
Certificate X Cult Film Screenings PRESENTS
Join us for a bulging slice of eye-exploitation with…
The Headless Eyes
USA 1971
Director: Ken Bateman
Cast: Bo Brundin, Ramon Gordon, Kelly Swartz, Ann Wells
Artist Arthur Malcolm (Brundin) struggles to pay the rent and resorts to robbery, but when one goes horribly wrong, he ends up on the sidewalk surrounded by gawkers with his eye dangling out of it's socket. This shock event is just the catalyst to inspire a new violent and creative level. Turning rogue, Arthur begins a journey of blood thirsty enlightenment, creating art from human eye balls plucked from his victims with a teaspoon. Never has a teaspoon been more deadly a weapon!
Will he create his masterpiece? Or will his gouging luck run out?
Brundin, an actor with an extensive career in TV, is creepy as hell with his leather eye patch and thrift store clothes, giving the perfect troubled psychopathic artist performance. Interestingly, he also had a part in the legendary unreleased Jerry Lewis concentration camp film The Day The Clown Cried (1972).
Originally released as part of a double-bill with Andy Milligan's The Ghastly Ones, The Headless Eyes inhabits the grimy slums of horror and exploitation cinema, filmed on the filthy backstreets and meat-packing factories of a bankrupt New York city. Bordering the psychedelic with is irrational quick-fire editing and crazy electronic score, it's a genuinely fucked up experience.
"See the terrifying spectacle of the eye-gouger"
The main feature is supported by a collection of eye-horror trailers and a rare Canadian public information film Keep Your Eyes Open (Tel Kel Productions 1980) that combines Baywatch style sexuality with eye safety.
You May Also Be Interested In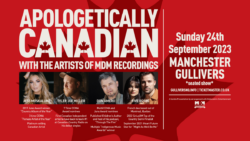 w/ Jess Moskaluke, Tyler Joe Miller, Don Amero, Five Roses
Buy tickets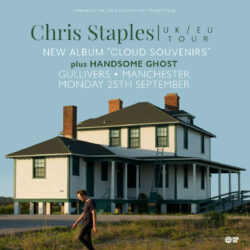 w/ Handsome Ghost
Buy tickets