Certificate X Cult Film Screenings present The Hour of Fear (A Hora do Medo)
Please note this is an 18+ event
The Hour of Fear (A Hora do Medo)
Brazil 1986
Language: Portuguese with English subtitles
Director: Francisco Cavalcanti, Jose Mojica Marins (additional sequences)
Cast: Albert Karlinski, Regina Andrion, Fabrico Cavalcanti, Maria Wichering
For this screening, we travel to Brazil, where life is cheap, for a super-rare sleazy Latin American slasher.
Alberto is an insane sadist who lives with his demented mother in São Paulo. Mother provides the ladies to satisfy her son's perverted tendencies, Alberto – warped by a history of abuse – is compelled to murder women, with mother helping to finish them off and dispose of the bodies whilst caressing the skull of her late husband. But the finance of one of their victims smells a rat and gets a chauffeur job with the family so he can snoop around. The result is a total bloodbath!
The Hour of Fear is a gore thriller like no other. With all emotions – from love to death – portrayed in the most over-the-top dramatic way. Packed with nudity, violence and quality overacting (especially from Wichering who plays the psycho mother like a murderous pantomime dame), it's a mind boggling exploitation riot.
Unreleased on video, this copy is from Brazilian late night television and is watermarked for some of the time. The subtitles are amateur. The audio/visual quality grimy. We love it!
The future will be supported by a programme of bonkers Latin American film trailers.
You May Also Be Interested In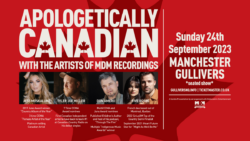 w/ Jess Moskaluke, Tyler Joe Miller, Don Amero, Five Roses
Buy tickets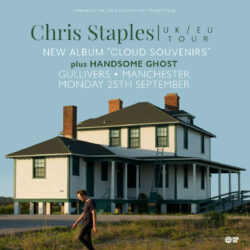 w/ Handsome Ghost
Buy tickets