The Pentatonic presents The Jack Fletcher Band
w/ The Osragli Band + Dilemmas
Please note this is an 18+ Event
The Wolverhampton Indie-rock four piece are what can only be described as real- with their stripped back guitar music, midlands twang and their live for the moment attitude.
The Jack Fletcher Band was formed combining influences from mod bands such as The Jam & The Who with the rock & roll sounds of Led Zeppelin & Jimi Hendrix.
The Jack Fletcher Band bring with them a sense of nostalgia and you are taken back to a time when music was uncomplicated- more about making great tracks and having a good time than just gaining likes on social media. When in their presence you immediately feel part of their scene; captured by Jack's soft yet husky tone and relatable lyrics, and the raw energy produced by Kieron, Henry and Tom with their unique and timeless compositions, youthful spirit and optimistic outlook, The Jack Fletcher Band are a group that will stand the test of time. They are a band that not only defines the present, but a band that embodies the culture and guts of those that came before them- and will continue to do so for years to come.
You May Also Be Interested In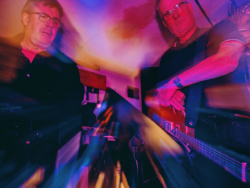 w/ Dark Fidelity Hi Fi + Mindcrime Cafe
Buy tickets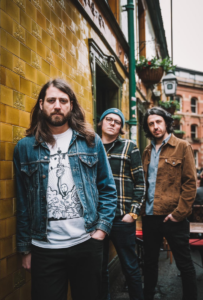 w/ The Be Positives + Springfield Elementary
Buy tickets