Dandy Promotions presents The Nightingales [SOLD OUT]
w/ Pete Astor + Kamura Obscura
Please note this is an 18+ event
*NEW DATE*
The Nightingales
We are delighted to welcome The Nightingales back to Manchester in April. By then their new album will be out and we can't wait to hear it live!
The Nightingales were formed by a few members of The Prefects following that band's demise in 1979.
Described in John Robb's definitive book on post punk ("Death To Trad Rock") as "The misfits' misfits" and comprising an ever fluctuating line up, based around lyricist/singer Robert Lloyd, the Nightingales enjoyed cult status in the early '80's as darlings of the credible music scene and were championed by John Peel, who said of them – "Their performances will serve to confirm their excellence when we are far enough distanced from the 1980's to look at the period rationally and other, infinitely better known, bands stand revealed as charlatans".
The group recorded a bunch of critically acclaimed singles – pretty much always 'Single Of The Week' in the music press – and three albums, plus many radio sessions for their great supporter Peel. They also regularly toured the UK and Northern Europe, as headliners and supporting acts as diverse as Bo Diddley and Nico.
In the late Eighties the Nightingales stopped working but, following the occasional gig between times, they re-grouped in 2004.
After fucking about with various part timers, starry eyed wastrels, precious sorts and mercenaries the group arrived at it's current line up, which features Lloyd, Andreas Schmid from Faust on bass, ex Violet Violet drummer Fliss Kitson and on guitar James Smith, who Lloyd had spotted playing with Damo Suzuki.
Support Acts: Pete Astor and Kamura Obscura
Pete Astor
Singer & songwriter known for his solo work & as leader of Creation Records' groups The Loft and The Weather Prophets.
New album "You Made Me" to be released in March 2020.
Website – www.peteastor.com
Video – https://youtu.be/MKxdE5-GYcc
Kamura Obscura
Japanese agit-femme chanteuse & electricist, formerly of Frank Chickens & Mizutama Shobodan.
Latest album "Socrates' Garden" available on Divine Records.
Website – http://www.kamuraobscura.com/
Soundcloud – https://soundcloud.com/kamuraobscura
Facebook – https://www.facebook.com/kamuraobscura/
You May Also Be Interested In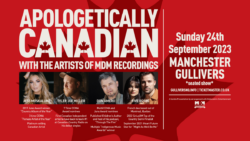 w/ Jess Moskaluke, Tyler Joe Miller, Don Amero, Five Roses
Buy tickets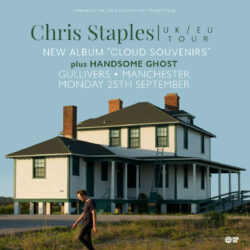 w/ Handsome Ghost
Buy tickets