Hey! Manchester and Form presents Orbiting Human Circus ft. The Music Tapes / Julian Koster (Neutral Milk Hotel)
Please note this is an 18+ Event
An intimate evening inside the imagination of Julian Koster (Neutral Milk Hotel, The Music Tapes), long known for legendarily inventive live shows.
Here reality is turned on its head. Bringing his trademark surreal magic, Singing saws sing beautifully all by themselves, hallucinated polar bears will play horns magnificently, living birds will mimic entire orchestras, games are played with trained fireflies, and that's only the beginning.
Sharing with the audience the, at turns, hilarious and moving storytelling that is at the heart of his beloved cult favorite fiction narrative podcast the Orbiting Human Circus (produced by cultural force Night Vale), and performing brand new single "The Lost Angel" (Merge Records), and fan favourites from the entire Music Tapes catalogue, with creative collaborator Robbie Cucchiaro, all the duo's passionate musical creativity will be on display in an evening full of warmth and fun that promises to be quite unlike any other.
You May Also Be Interested In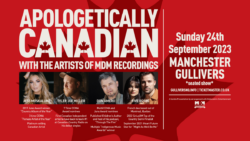 w/ Jess Moskaluke, Tyler Joe Miller, Don Amero, Five Roses
Buy tickets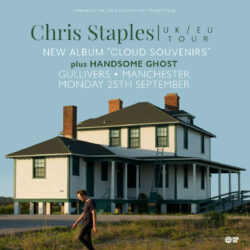 w/ Handsome Ghost
Buy tickets