THOMAS & THE EMPTY ORCHESTRA
With guests KID CONVENTIONAL, ANNIE & AYRES
Please note this is an 18+ event
Worlds Apart Promotions Presents Thomas & The Empty Orchestra + Supports
Thomas & The Empty Orchestra is the music of Thomas Matthew Bower.
Attempting to explore topics of love, loss, obsession and redemption, the project is
returning to Manchester for the first time in 2018.
Taking influence from the likes of Paul Simon, Nick Drake, Bon Iver, Iron & Wine,
The Good Life, Fleet Foxes and the broader American emo scene he crafts folk
songs rich with poetic imagery; tales of frailty, love and the grim English North.
www.thomasandtheemptyorchestra.bandcamp.com
Support from
Kid Conventional
Kid Conventional is Sheffield singer-songwriter Jack Weston.
Jack writes dark, poetic songs, driven by powerful vocals with a nod to his choral
background. He is an intense live performer, truly coming into his own under the the
glare of the lights and eyes of the crowd.
Annie
https://anniesmusicplace.bandcamp.com/
Ayres
https://ayresmusicuk.bandcamp.com/album/put-me-back-ep
You May Also Be Interested In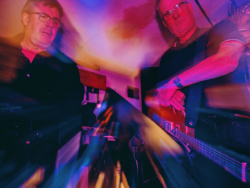 w/ Dark Fidelity Hi Fi + Mindcrime Cafe
Buy tickets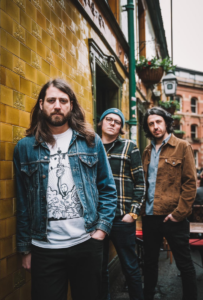 w/ The Be Positives + Springfield Elementary
Buy tickets