Titters and Tassels: Burlesque and Comedy Show
w/ Cleopantha, Agatha Frisky + Velma Von Bon Bon
Please note this is an 18+ event
Toots and Leigh ALWAYS bring the fun to the party. These professional idiots are back, like the promiscuous performers they are! And they're still allowed to be in charge of a burlesque and comedy show. What will they get up to this time? Well we can tell you is that we will be collaborating with Velma Von Bon Bob.
We are so excited to tell you joing us will be……..
Cleopantha
Cleopantha is an extraordinarily fierce performer, known for fusing hip hop with striptease. Her performances are high energy with a sprinkle of bad ass attitude.
Cleo trained professionally at one of europe's leading dance institutions, the northern school of contemporary dance. One of her first jobs in the industry was performing on a Michael Jackson biopic for UK tv channel 5. She has also had the pleasure of working with such music artists as Fatman Scoop, Plan B, Rudimental and Major Lazer.
Cleo headlined Bristol burlesque festival 2018. She has also performed at prestigious events such as torture garden, Boomtoon festival, Glastonbury festival, the Cocoabutterclub at Underbelly festival and gr presents hip hop cabaret feat Fatman Scoop at Underbelly to name a few.
Agatha Frisky
Agatha Frisky is an internationally renowned Australian burlesque artist residing in the United Kingdom and was voted one of the 100 most influential burlesque figures in the world in 2018. Agatha has had extensive high-end corporate and cabaret performance experience throughout Australia, Canada, the United States, the United Kingdom and Europe before moving to Scotland in 2017 and establishing the Glasgow School of Burlesque Scotland's Temple of Tease, while continuing to tour regularly.
Velma Von Bon Bon
From the comedy addled brain of Velma Von Bon Bon comes boozy Russian ex-Moscow State Circus performer Natalia Kalashnikov. With a penchant for 80s cheese and a lust for danger she's a rebel with a cause, a cause to spread joy and alcoholic beverages throughout the UK and European cabaret scene. A hedonistic cocktail of glamour and filth, guaranteeing you a night filled with glitter and debauchery and not a dry seat in the house. Short on stature, big on personality, rarely sober and inexplicably moist….at all times."
If you haven't had the pleasure of watching Velma Von Bon Bon then you won't believe your eyes she was voted in the top 20 burlesque performers in the UK 2013-2018, in the top 10 UK Burlesque performers 2014, 2015, 2016, 2017 and top 50 in the world 2015 and 2016.
and your hosts…
Toots and Leigh
Toots & Leigh consists of one part Mandy Tootill and one part Kerry Leigh (the clue really is in the name). These conjoined comedy twins are best friends with zero boundaries.  Famed for their song parodies (who can forget Strummin' and Edge of Chorley…no you really can't), serious dance routines and boundless energy, Toots and Leigh take you on a journey full of Titters and Tassels.
You May Also Be Interested In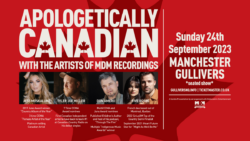 w/ Jess Moskaluke, Tyler Joe Miller, Don Amero, Five Roses
Buy tickets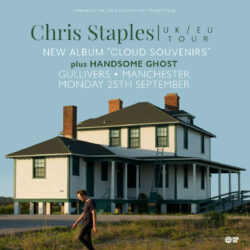 w/ Handsome Ghost
Buy tickets