Titters and Tassels Burlesque and Comedy Show
Please note this is an 18+ event
Toots and Leigh ALWAYS bring the fun to the party. These professional idiots are back! And they're still allowed to be in charge of a burlesque and comedy show…
Titsalina Bumsquash Since bursting onto the scene in 2012, Titsalina has held the position of one of the UK's top comedy burlesque performers. Her trademark style and'tongue in cheek' performances bring a light and fun element to any stage. Often referred to as 'The Best Name in Burlesque', Titsalina holds the actual title of the original 'Legend in the Making' winning the 2013 competition at the Hebden Bridge Burlesque Festival.
Felicity Felicis is THE Rock 'n' Roll showgirl. Coming to you straight from Berlin, she combines classic burlesque bump'n'grind with rock from around the eras. Felicity brings high energy to the stage, always leaving the audience wanting more. Whether she's playing with fire or stripping her way into a whirlwind, she truly is a force of nature who has taken the scene by storm.
Garcon Diamond Our boylesque performer for the evening. His passion for dance will set the stage on fire.
Rita Rumpunch A dash of dynamite, a sprinkle of sass and a whole lotta booty shaking that really packs a punch. Newbie performer born out of the Hebden Bridge Little Theatre to mesmerise the masses, beguile the senses and bring you drop dead gorgon gorgeousness. What ever you do, don't look into the eyes…
Ophelia Aphrodite This Aphrodite will lure you into her powerful passionate lair, she will seduce you into the afterlife with bump & grind and a curvaceous behind.
Come and join Toots and Leigh at Gullivers Ballroom as they host another night fit to burst at its sequinned seams with titters and tassels.
You May Also Be Interested In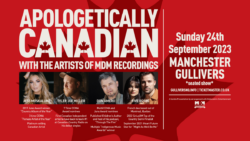 w/ Jess Moskaluke, Tyler Joe Miller, Don Amero, Five Roses
Buy tickets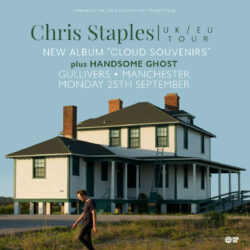 w/ Handsome Ghost
Buy tickets