TITTERS & TASSELS **SOLD OUT**
Featuring TOOTS & LEIGH, RAVEN NOIR, FREIDA NIPPLES, ARABELLA TWIST, EDIE PEACHES & MISS TERRI MURDER
Please note this is an 18+ event
Are you ready for some more? Toots and Leigh ALWAYS bring the fun to the party. Our last two shows sold out so herrrre's the next one, starring:
Raven Noir
This sultry seductress needs no introduction. Prepared to be mesmerised by the gothic godess they call The Raven.
Arabella Twist
Twist by name and delightfully twisted by nature. As a neo-burlesque performer Arabella relishes in exploring the edges and pushing the boundaries of known narratives. Bringing audiences scintillating strong women characters to the stage; Arabella has performed at various North West venues since her debut at the renowned Frou Frou Club, and competed upon the London Hippodrome stage as part of Burlesque Idol. Silky smooth with a little bit of bite, she won the Audience Choice Award at the Spare Rib Superstar Competition 2017. Arabella is a firecracker of a performer, so expect the unexpected!
Miss Terri Murder
Enter the weird and wonderful world of Miss Terri Murder. An offbeat burlesque performer who will tantalize, tease and mystify audiences with her quirky and captivating acts'
Edie Peaches
Edie Peaches is a fiery red head shaking what her mama gave her, serving self love and adding a jiggle in her step. She's the sweetest, juiciest peach youll ever see, shes so peachy, you're just gonna wanna bite her!
****NOW WITH ADDED……
FREIDA NIPPLES
Since debuting at one of the North's most prestigious burlesque shows, The Frou Frou Club, in August 2016, having trained with one of the UK's top burlesque performers and teachers (as voted by 21st Century Burlesque) Lady Wildflower, for over a year; Freida has already performed alongside some of the worlds most established performers including Kitten DeVille & Harden Reddy. Gaining International acclaim by winning the Best of Burlesque 2017 title at the Berlin Burlesque week newcomer showcase.
With her glamorous signature look which gives a nod to fifties sirens and modern muses alike Freida is often seen bumping and grinding her way across UK and European stages. Her ferocious stage presence, hourglass shape and that FACE are bound to leave you yearning for more. Freida Nipples supplies a curvaceous dose of sass and ass and you'll struggle to forget it.
Come and join us at Gullivers Ballroom as we host a night fit to burst at its sequinned seams with titters and tassels.
You May Also Be Interested In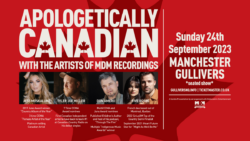 w/ Jess Moskaluke, Tyler Joe Miller, Don Amero, Five Roses
Buy tickets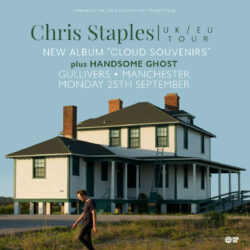 w/ Handsome Ghost
Buy tickets