TITTERS & TASSLES – BURLESQUE AND COMEDY SHOW
Featuring TOOTS & LEIGH, CECE SINCLAIR, TITSALINA BUMSQUASH, GYDAA & HELLUVA HUSTLER
Please note this is an 18+ event
Toots and Leigh ALWAYS bring the fun to the party. After popular demand (their 2017 show sold out) these professional idiots are back! And somebody left them in charge of a burlesque and comedy show… They're as excited as toddlers left in charge of a sweet shop. You don't want to miss this.
Come and join them at Gullivers Ballroom as they host a night fit to burst at its sequinned seams with titters and tassels.
Starring:
Cece Sinclair
She's so sassy and there ain't nothing wrong…with a little bump and grind! Cece has just been voted into 21st century burlesque 's Top 20 UK performers of 2017 and we are not surprised!
Titsalina Bumsquash
Winner of Legend in the making 2013. One of the funniest… comedy burlesque performers in the business!!!
Gydaaa
Prepare to be given the horn by this beautiful fabled beast of myth and legend.

Helluva Hustler
Our newbie, fusing dance and comedy with burlesque and filth….we like her already!
And your hosts with the mosts…..Toots & Leigh!
Even more acts announced soon!!!!
You May Also Be Interested In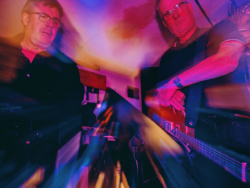 w/ Dark Fidelity Hi Fi + Mindcrime Cafe
Buy tickets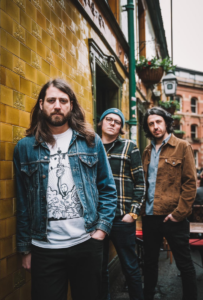 w/ The Be Positives + Springfield Elementary
Buy tickets