Truth Be Told Presents Big Bwoy
Please note this is an 18+ event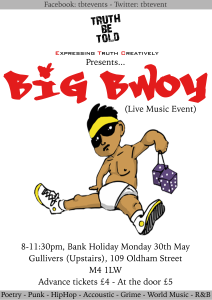 Truth Be Told is a platform that aspires to bring all artistic forms together in one place. We love artistic diversity and originality and want show what can happen when the arts unite!!

Our next event is called Big Bwoy.  The event aim is to see from an artistic perspective:

What do you think is Big Bwoy?  It  is  about  how  talented  you  are?  How   much  "swag"  you  have?  How  strong  you  are?  How  much  money  you  make?  How  clever  you  are?   Maybe all of these and more?

Website: tbtevent
Twitter: @tbtevent
Facebook: tbtevents
You May Also Be Interested In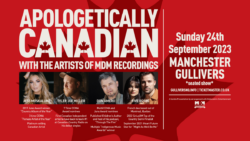 w/ Jess Moskaluke, Tyler Joe Miller, Don Amero, Five Roses
Buy tickets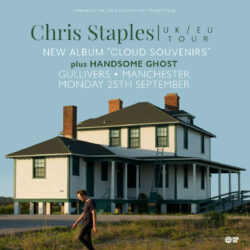 w/ Handsome Ghost
Buy tickets